This is a world-first hospital
A whole new way of thinking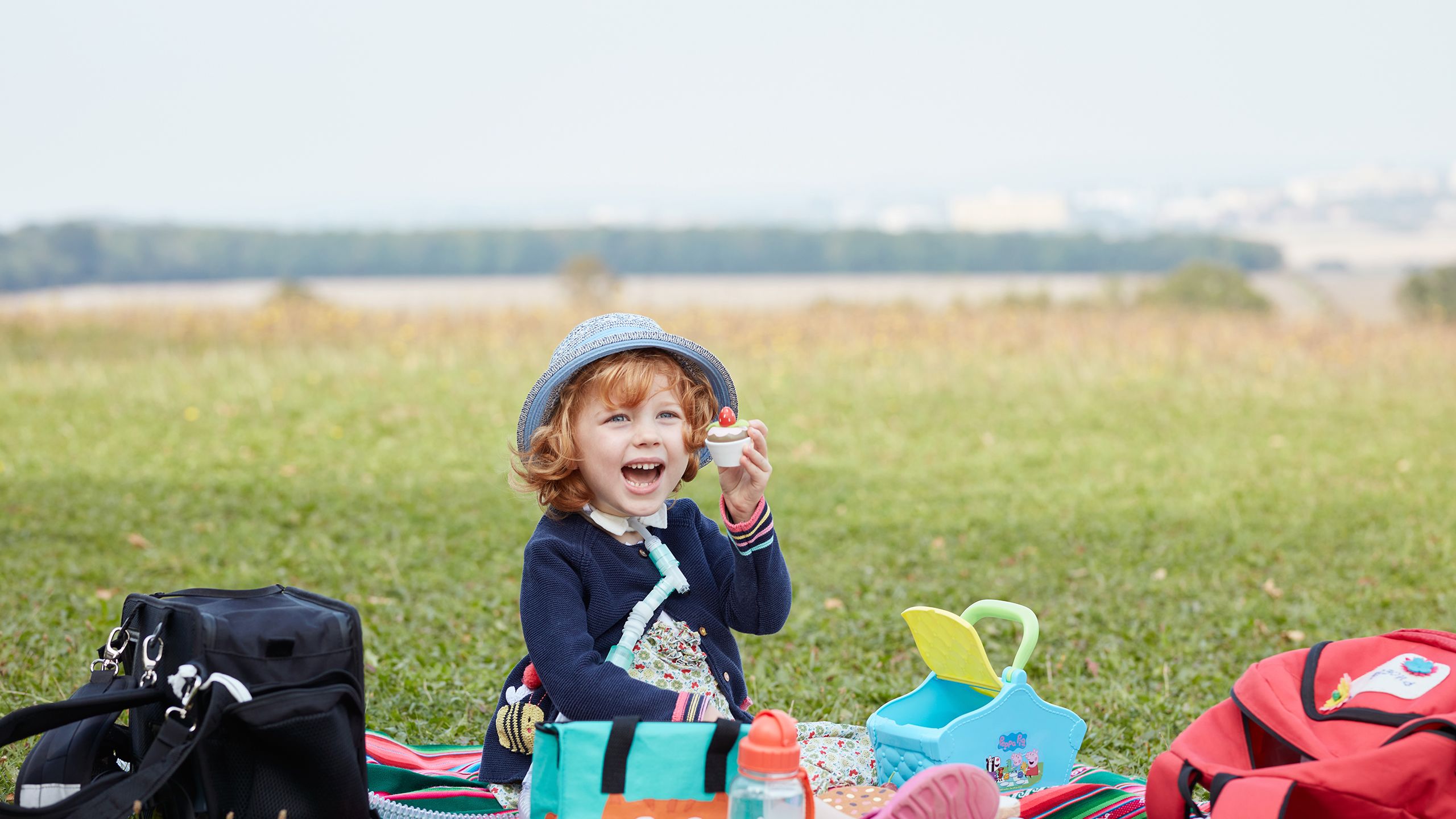 This is the story of Cambridge Children's Hospital. A story which begins with an extraordinary opportunity. One which will have a life-changing impact on millions of children and young people.
Imagine how it feels to make one child feel better. Now imagine making millions of children feel better. We have the chance to do just that: an opportunity to build a children's hospital in the heart of Cambridge which will improve the lives of children regionally, nationally and globally.
A unique combination of the NHS - Cambridge University Hospitals NHS Foundation Trust and Cambridgeshire and Peterborough NHS Foundation Trust - and the University of Cambridge will build a world's first hospital that cares for children and young people's physical and mental health together.
This will be a hospital that focuses on what young people need now and in the future. With a ground-breaking research institute embedded within, our genomic discoveries and mind-body research will not only treat illnesses but prevent them altogether.
My fellow Campaign Board members and I are determined to make this pioneering hospital a reality. We have already seen the UK government commit £100 million in funding. Our ambition is to match this with philanthropy, together delivering a bold vision and a lasting legacy.
Philanthropy will help to transform healthcare for children and young people. This is your chance to change lives. To be part of something truly extraordinary. We hope you will be inspired to join us.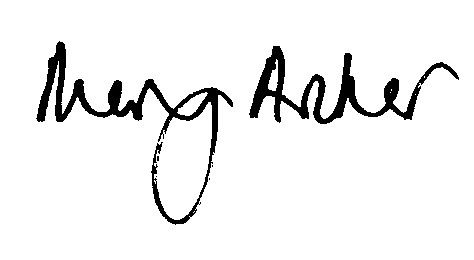 Dame Mary Archer DBE
Cambridge Children's Hospital Campaign Board Chair
A Whole New Way
---
Cambridge Children's Hospital will provide a whole new way of caring for children and young people.
With a university research facility within, we will integrate cutting-edge treatments and technology. Bringing physical and mental health together and using genomic medicine to not just treat diseases but prevent them completely. We will put the child at the centre of everything we do. And draw on telehealth technology to connect people beyond our walls. To treat young people as close to home as possible.
This is a world's first hospital.
A whole new way of thinking.
This is a whole new way.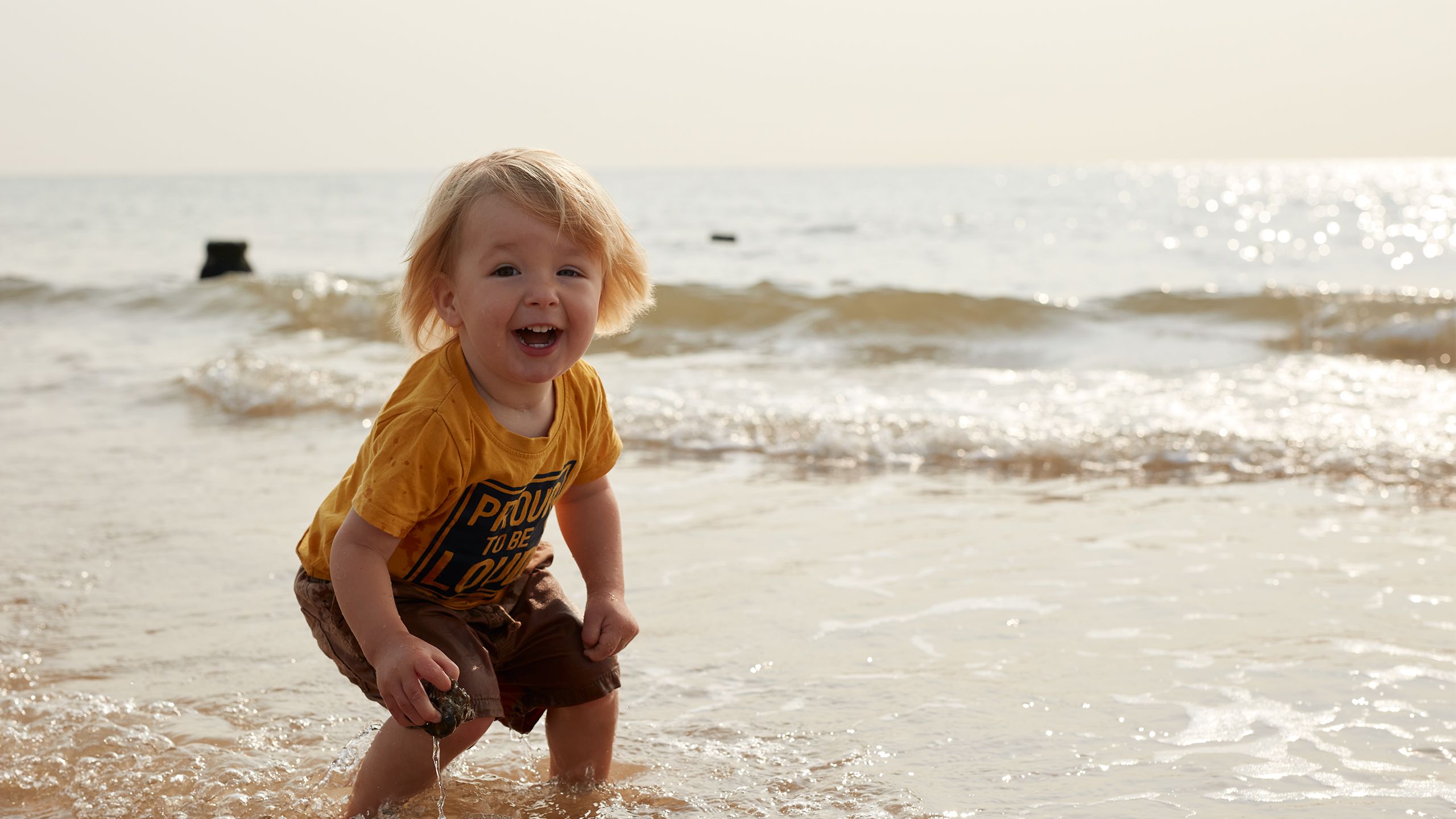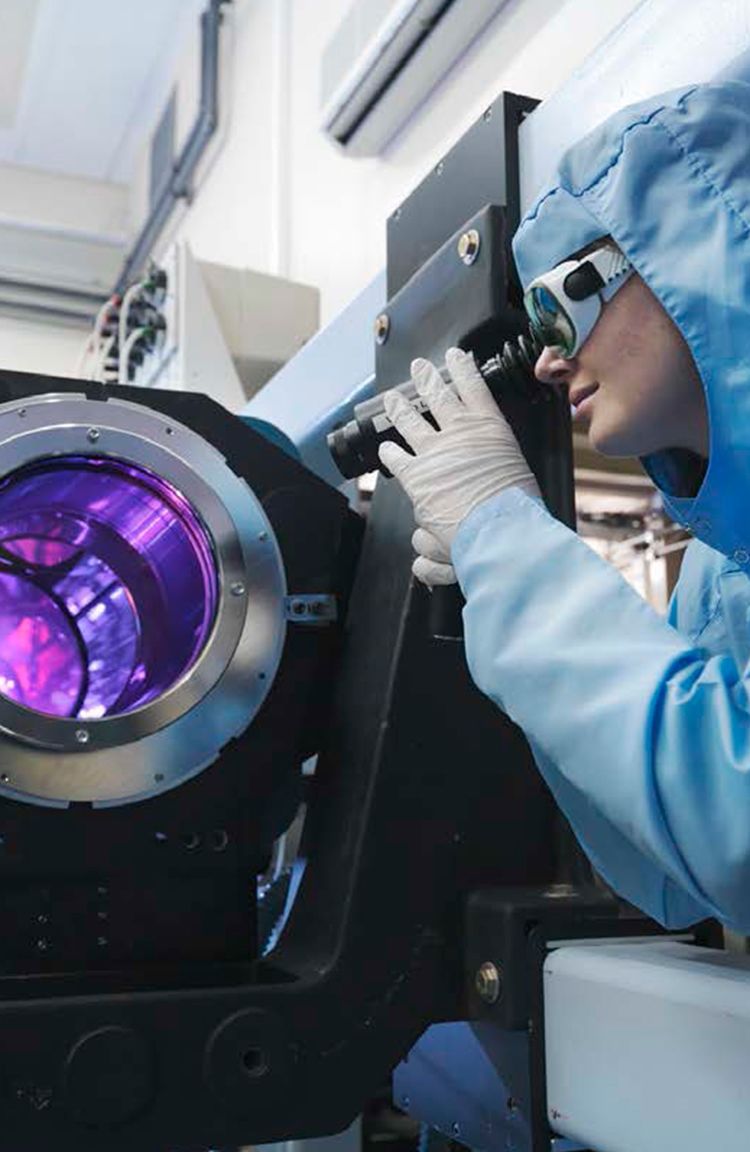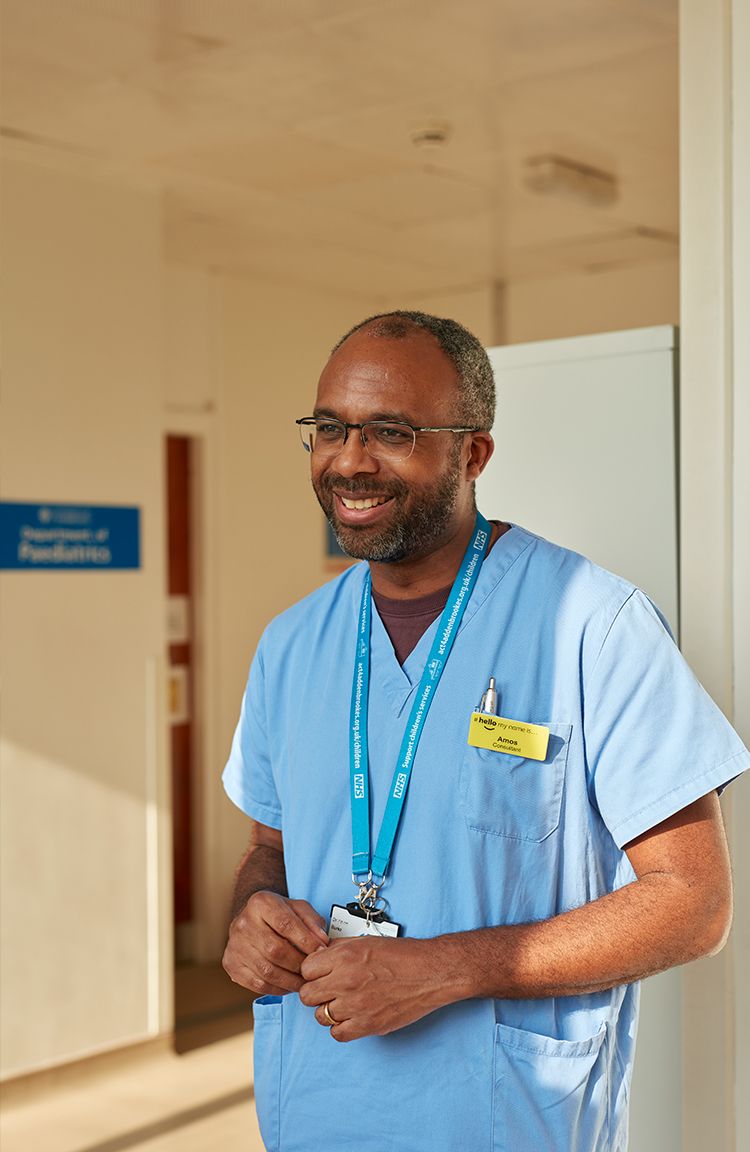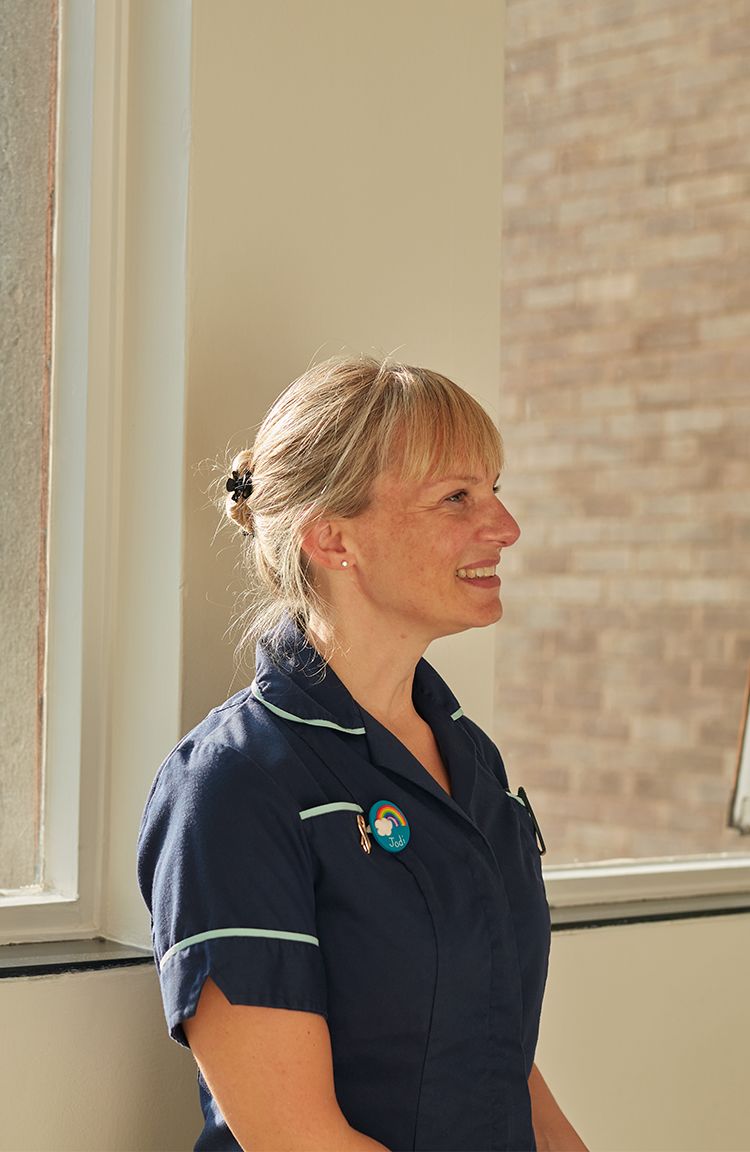 The story of Cambridge Children's
Hospital
It's very rare you have the chance to build something with the potential to impact the whole world. But, with Cambridge Children's Hospital, we have just that.
This an opportunity to create a pioneering new children's hospital, purpose built to treat young people in a whole new way.
Established by the NHS and the University of Cambridge, it is a globally unique partnership which brings together unrivalled clinical and academic knowledge. Leveraging this understanding, alongside the strength of the Cambridge Biomedical Campus and our collaborations with industry-leading companies, we will become a beacon of expertise that transforms how we treat, detect and prevent illness.
Our hospital will become a world-leading hub for children's healthcare with an embedded research institute. This institute will be the scientific engine room for the hospital, housing highly collaborative research centres dedicated to understanding the lead causes of children's illness.
Our increased understanding of genetics and new technologies will enable earlier diagnosis and personalised medicine. Research into how the mind, body and brain work together will enable the development of new treatments and more effective ways to manage both physical and mental health.
From Cambridge, a city steeped in excellence and discovery, the hospital will provide care for every child and young person in the East of England. As the only region in the UK currently without a purpose-built children's hospital, it will finally provide the level of treatment countless families need, without having to travel hundreds of miles to get it.
An International Advisory Board will partner with hospitals and universities nationally and globally. We will share knowledge on models of care, training and education. We will bring together global centres of excellence to make a positive impact on as many young people as possible.
This is a hospital built with children at its heart. They will help us design the space and they will be the ones to benefit from it the most. They will tell us what they need - helping us strengthen their potential for longer, happier, healthier lives.
---
A life-changing moment Cambridge cannot wait for any longer.
Cambridge University Hospitals – known as Addenbrooke's and the Rosie Hospital – and Cambridgeshire and Peterborough NHS Foundation Trust provide outstanding healthcare to children and young people across the East of England. But as the only region without a dedicated children's hospital, we are stretched. The buildings are old, the wards are at capacity.
With the new hospital, physical and mental healthcare will be treated together, not apart. There'll be more provision for intensive care. Specialist wards will provide children in crisis with safe spaces to get better. Dedicated operating theatres will facilitate thousands of live-saving procedures. It will make all the difference, at a time when our help is more needed than ever.
The numbers speak for themselves. 75% of adult mental illness originates in childhood and adolescence. 30% of paediatric hospital admissions are for 'rare diseases' and genetic conditions requiring multiple procedures. Rates of childhood obesity and Type II diabetes are increasing.
Children and young people need better care. More holistic. More inclusive. More personal. A whole new approach couldn't be more important. Cambridge Children's Hospital can't come soon enough.
This could only happen here
---
Cambridge is home to one of the world's leading universities and has an unrivalled heritage in scientific discovery, including identifying the structure of DNA.
By building our hospital at the heart of the city's Biomedical Campus — Europe's leading life sciences hub — transformative biomedical research will be on our doorstep. We will work alongside local partners from associated institutions such as the MRC Laboratory of Molecular Biology, and one of the world's premier centres of genomic discovery, the Wellcome Sanger Institute.
This genomics research community has already attracted internationally recognised talent. Our vision is to make Cambridge Children's Hospital the chosen partner for industry and research collaborations, so we can develop the type of ground-breaking programmes which are essential for medical breakthroughs.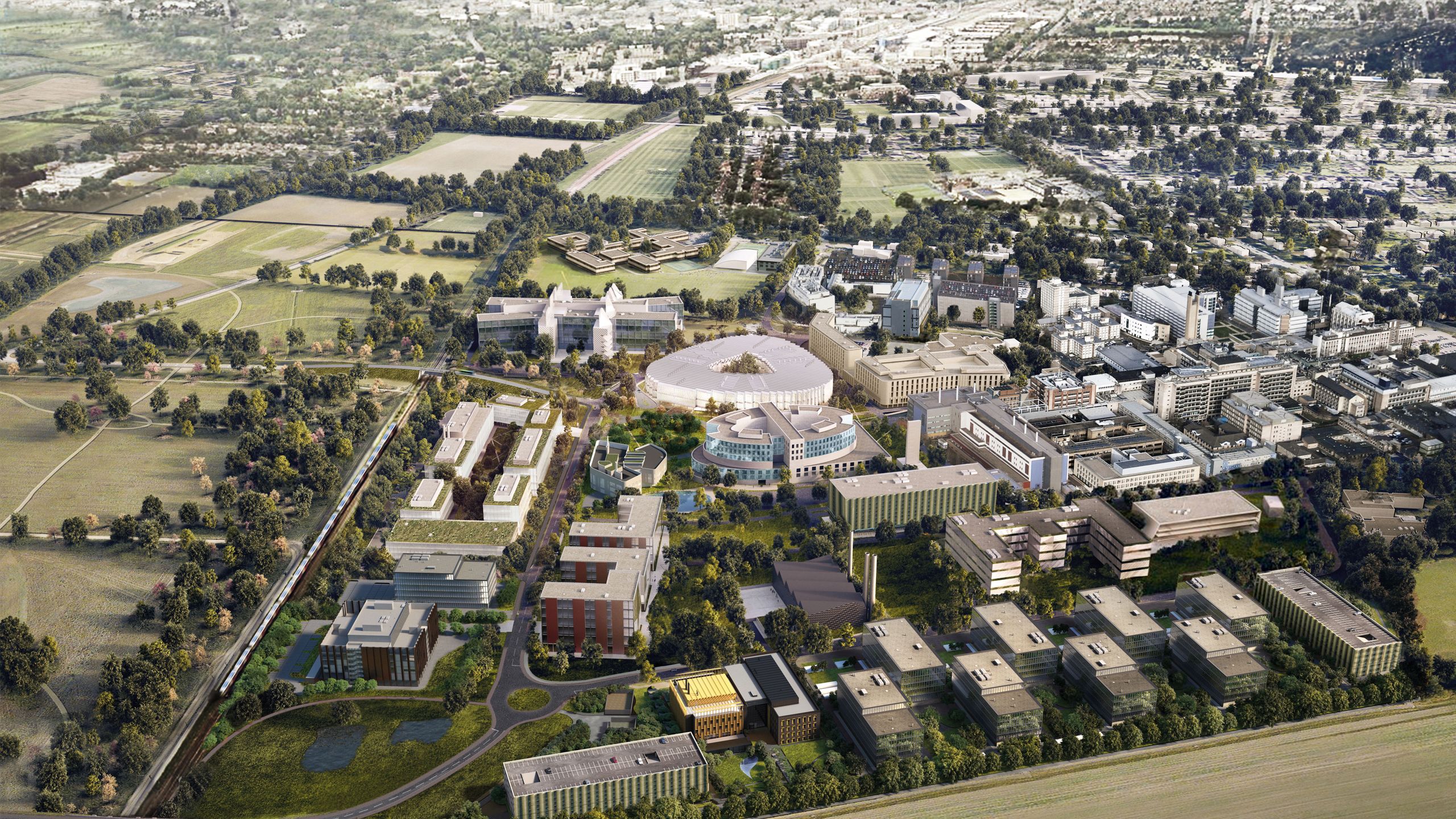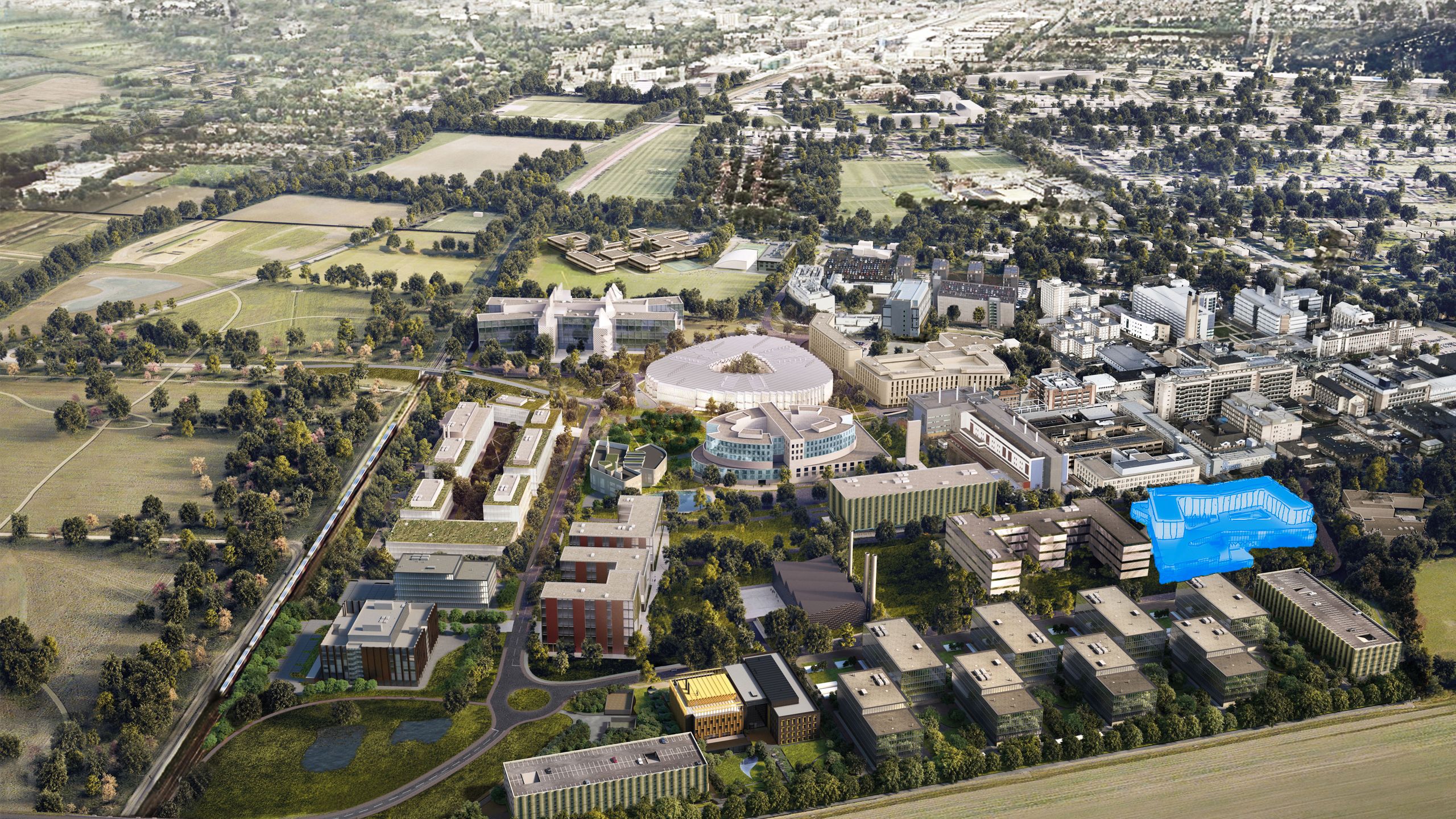 The Whole Child
---
Bringing physical and mental health together
Traditionally, mental and physical health have been treated separately. Siloed off by specialisms, disconnected across wards, split between hospitals miles apart. And yet for us the two couldn't be more connected.
There is an urgent need for a new type of care.
Care which understands the links between mind and body. With dual training for staff and integration of technology and data. We will bring expertise from multiple disciplines together under one roof, working in unison to support everything a child may be going through — whether that's visible or not.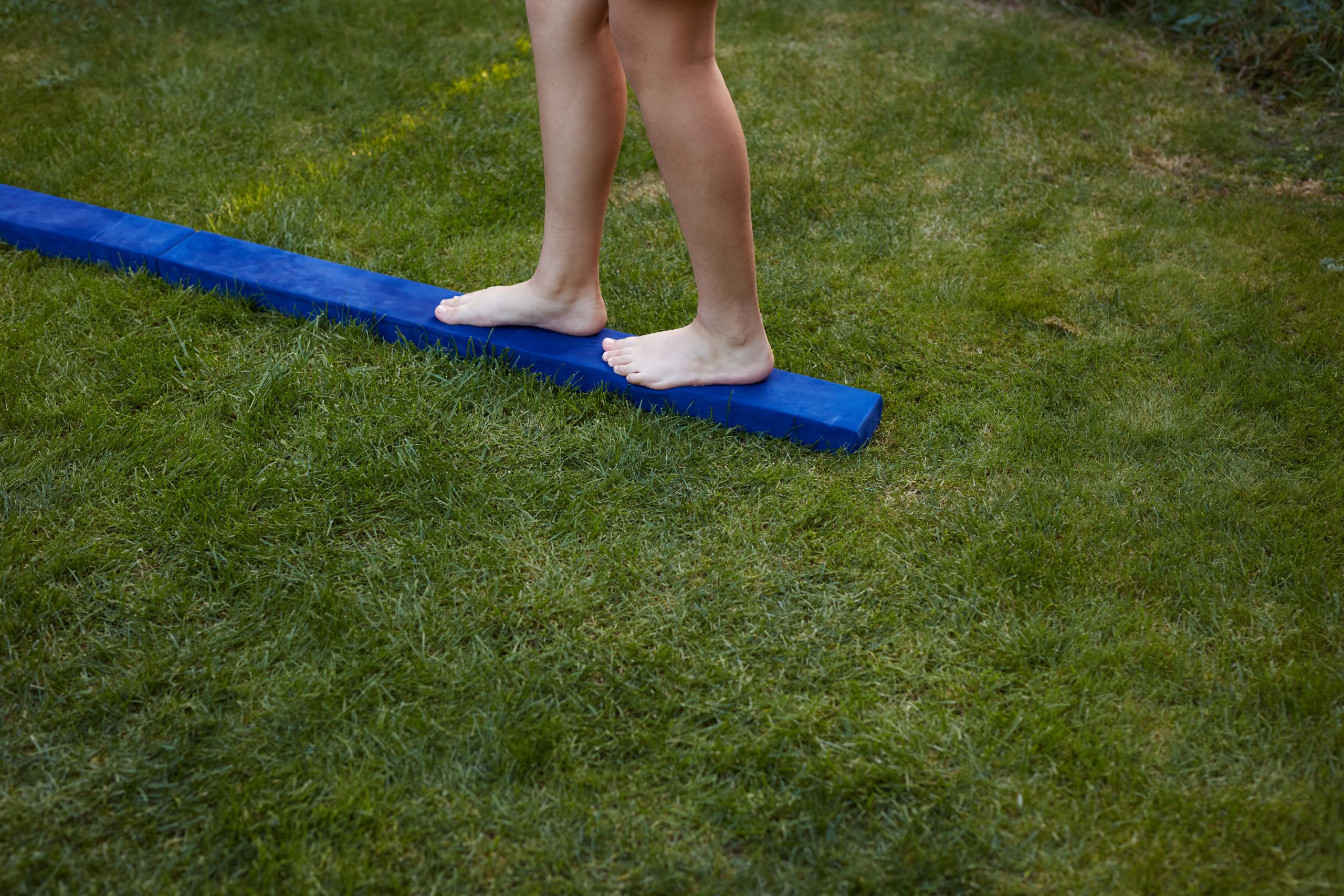 Children need psychological and physical care. Not one or the other. Not one before the other.
THE DOCTOR WILL COME TO YOU NOW
We are going to turn healthcare as we know it on its head. Rather than moving the child around the system, we are going to bring the support they need to them. For conditions like epilepsy, where sudden anxiety can easily trigger a seizure, this streamlined approach will have significant impact, letting young people focus on how to move forward instead of where to go next.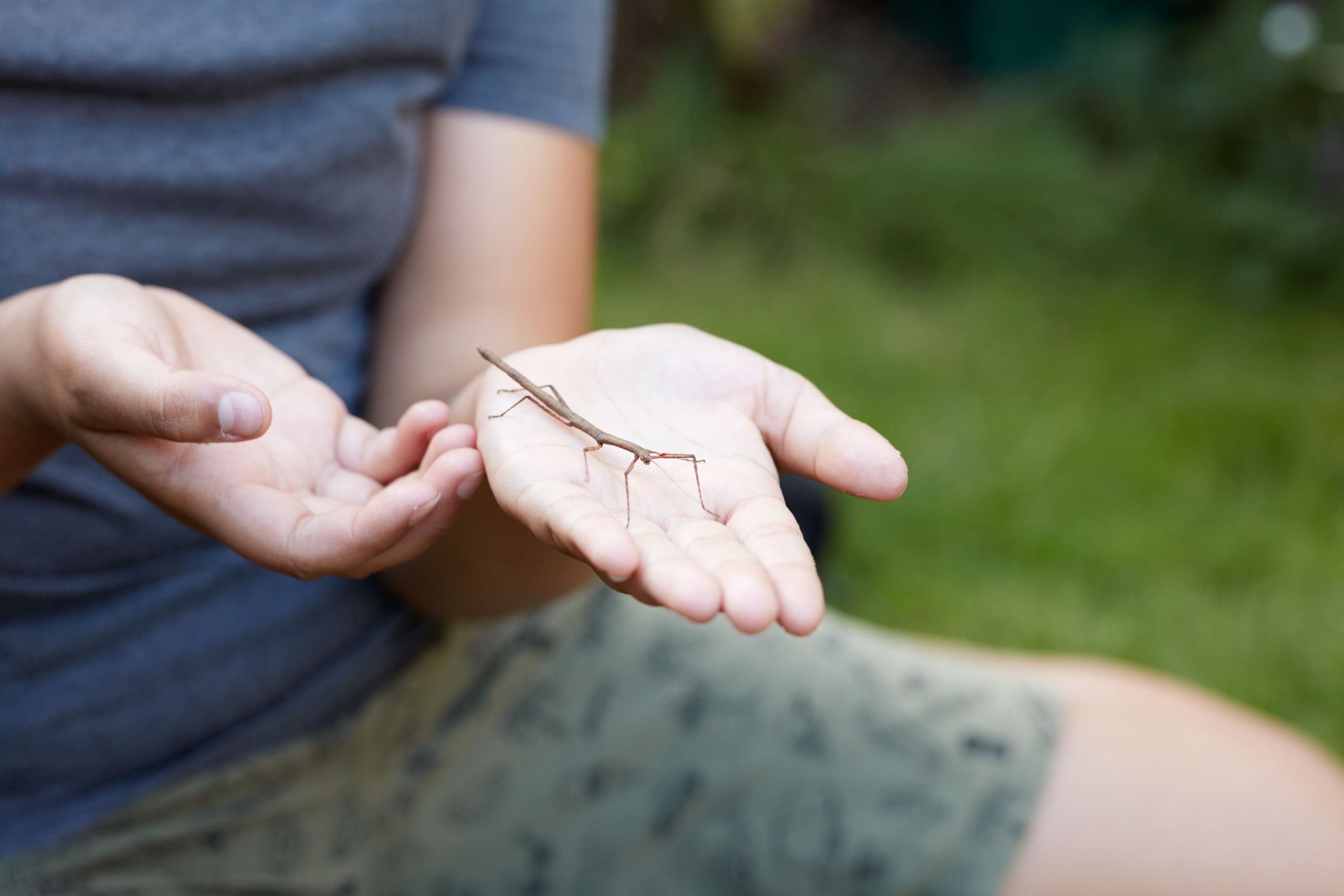 CARED FOR INSIDE AND OUT
The hospital will be designed with integration at its core, with flexible shared spaces and combined research themes. Our new training models will give staff the skills and understanding they need to care for both physical and mental health conditions. This holistic approach underpins everything we do. By considering the physiological and psychological together, we are better able to understand a child's diagnosis, allowing us to build treatment around their individual physical and mental health needs. Making sure that every child has the care they need, faster. Dramatically improving their wellbeing and recovery.
THE MISSING LINK
Is there a link between inflammation and depression? How does stress impact diabetes? Can bipolar disorder lead to later cardiovascular problems?
Investigating these questions – and many more like them – will allow us to better understand the intricacies of the interplay between body and mind. With these insights, we will be in a much stronger position to predict, prevent and treat physical and mental health issues—whether they occur in children's early years, or later in their lives.
We know that roughly half of all mental health conditions begin in adolescence. By using our work mapping the normal and abnormal development of the brain during these formative years, we have the opportunity to develop new treatments targeted to respond to these changes. It is innovation like this that will enable the new hospital to combine cutting-edge treatments with patient-centred care.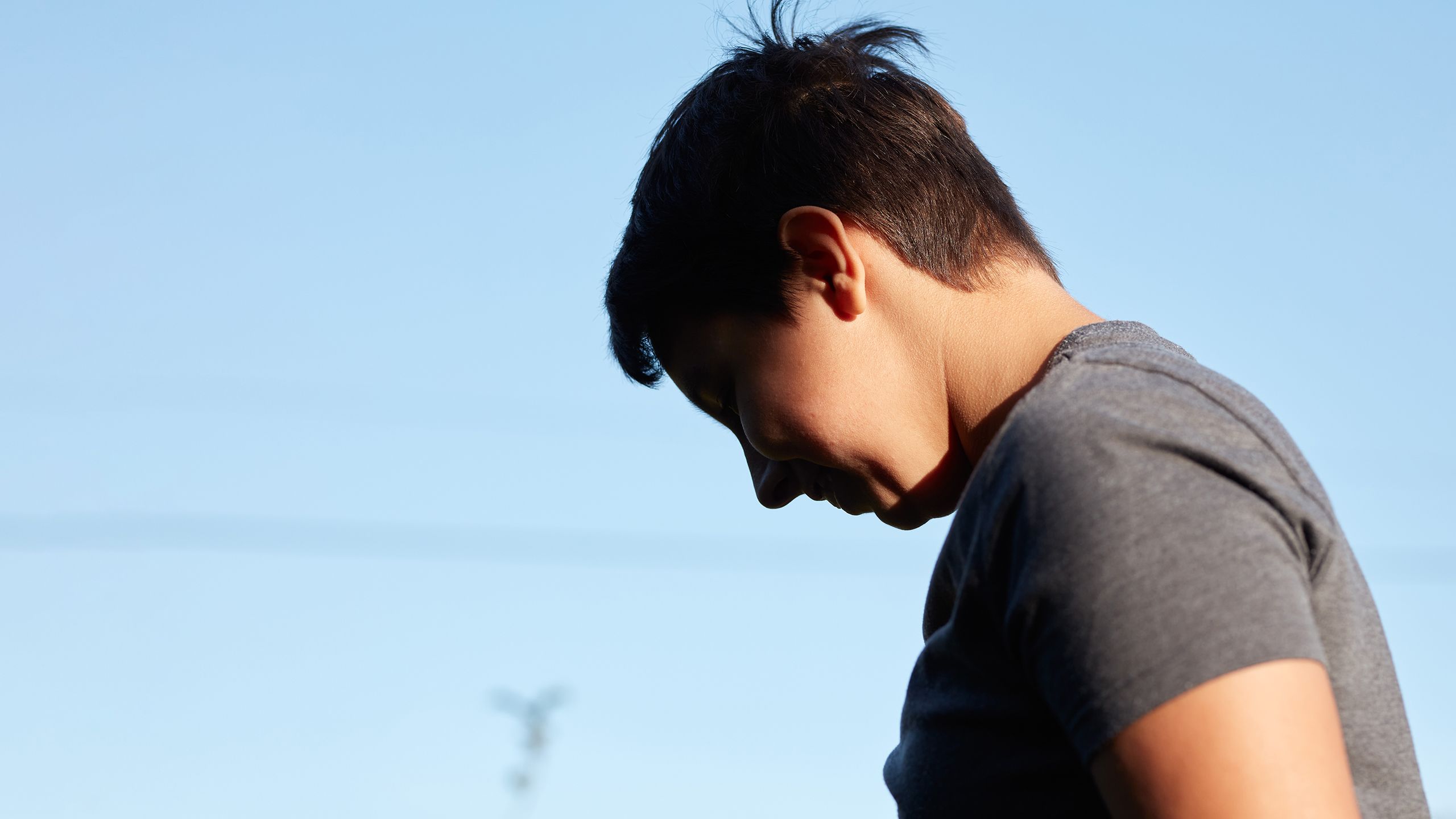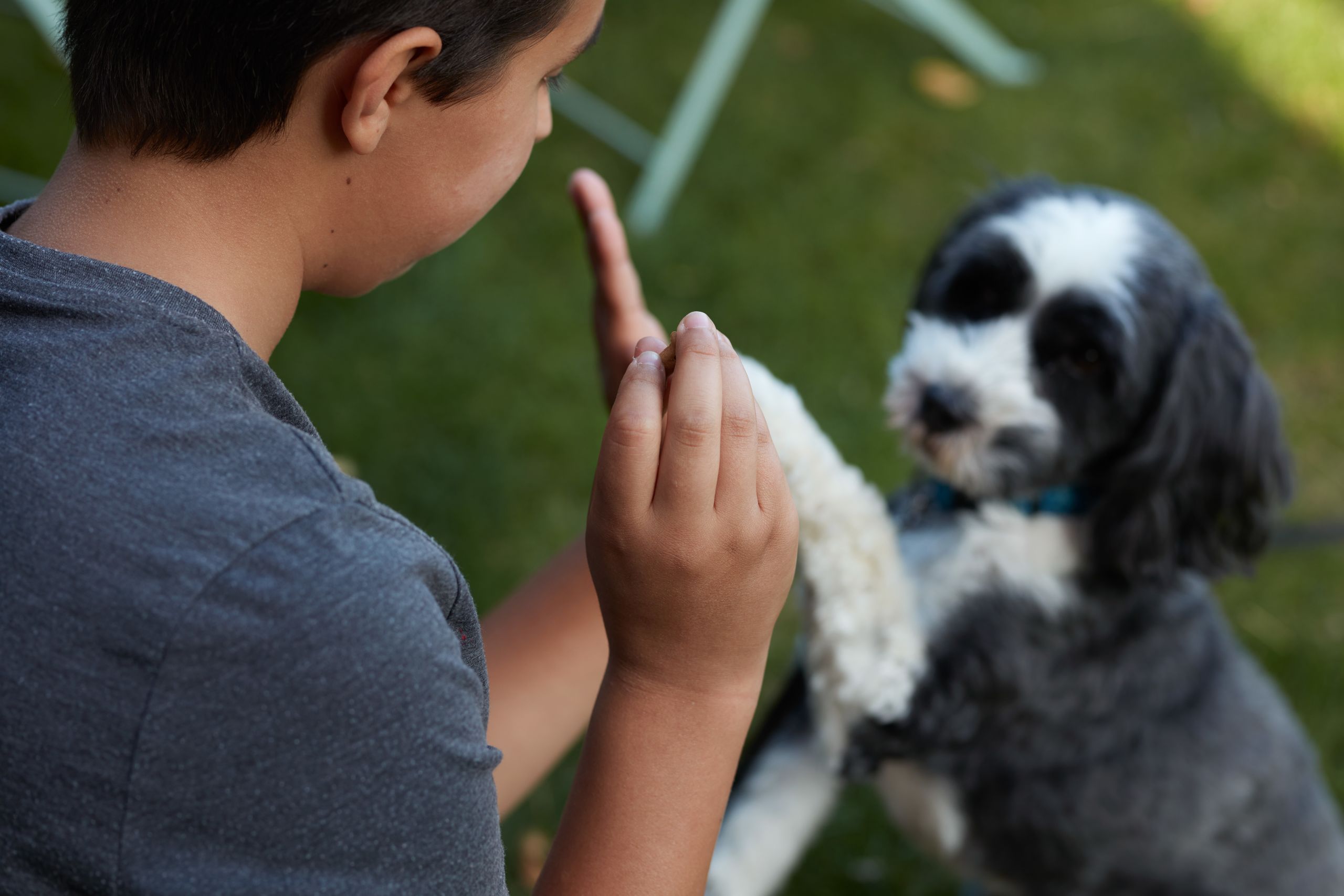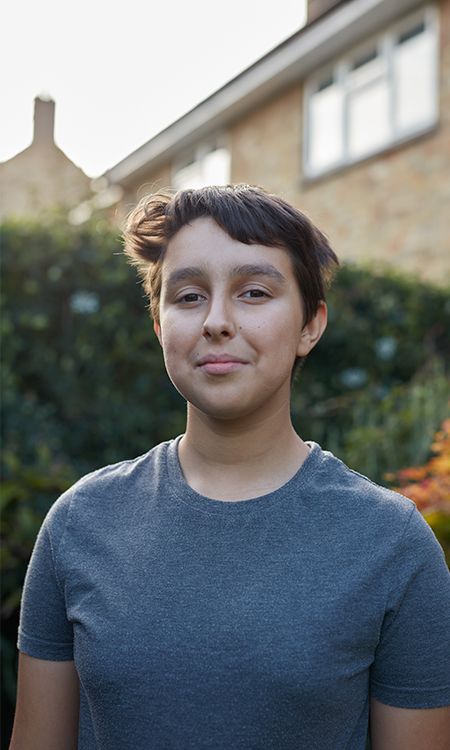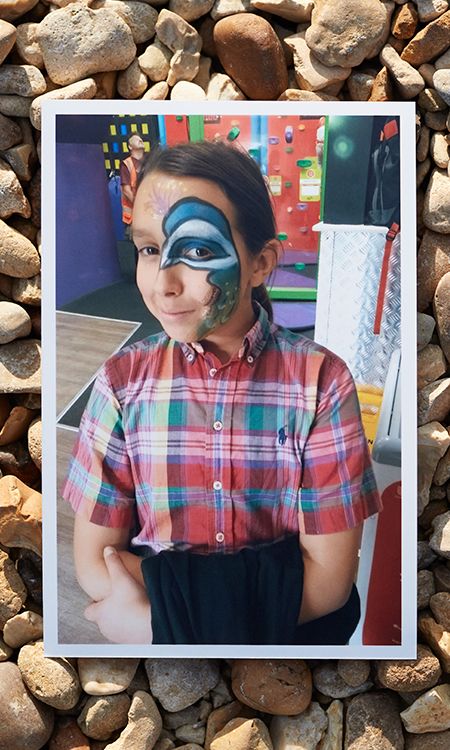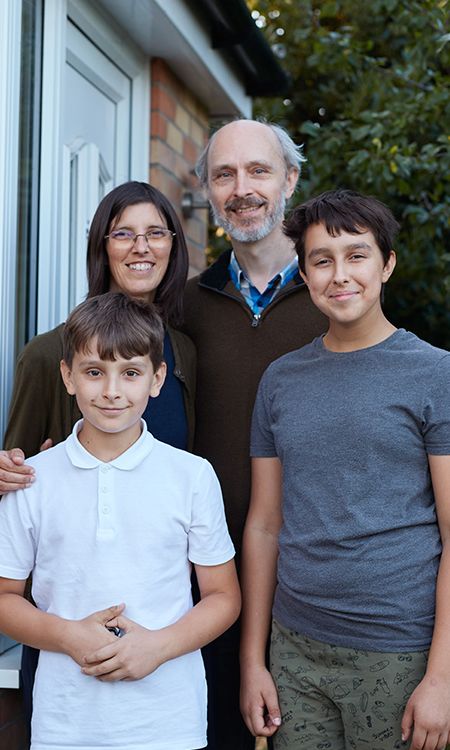 We'll help countless children get back on their feet
---
By looking at a young person's mental and physical health simultaneously, children like Jasmine will have more chances to bounce back quicker.
Bright, cheerful and athletic, Jasmine was well on her way to becoming an excellent gymnast when she injured her knee falling from a trampoline. While initially it seemed her recovery would be quick, the pain only worsened over the following weeks and other symptoms gradually appeared. The skin on her legs became overly sensitive and she had severe shooting pains whenever she put weight on her feet.
She attended the pain clinic at her local hospital, which attempted to get full mobility back without success. Instead, Jasmine was confined to a wheelchair, in which, unable to play with her friends, she became anxious, withdrawn and stopped attending school.
Jasmine started to believe the world was against her. She stopped eating, was scared to go to sleep or have a shower, and even began to believe her food was being contaminated. We were just at a loss with what to do.
It was at this point that her weight dangerously dropped, and she was referred to a specialist team that treat children with complex psychological illnesses. There, she was diagnosed with Conversion Disorder, a condition which made just thinking or speaking about pain make it hurt more.
Through rounds of play therapy, slowly Jasmine became more open to talking about her illness and the staff noticed she was putting more weight on her feet without pain. It gave them the confidence to try weight bearing again and, although scared at first, Jasmine found she could do it.
I think a place like this which helps with both physical and mental health will be a really, really good thing for children like me in the future.
From these first steps, soon enough she was able to leave her wheelchair in the car. 12 weeks on, she was landing cartwheels again. And within the year, she was back with her friends at the gymnastics club.
What started as an initial pain in her knees had built itself up to the point where Jasmine's whole body was in crisis. Physically and mentally. It's just one story which shows the urgent need to understand how a physical condition can affect a child's mind, and vice versa. A story which highlights the urgent need for integrated healthcare that understands the whole child.
The Whole Picture
---
Making abnormal situations more normal
When you focus on curing an illness, you can often miss the other things a child needs. Their everyday routine. Their education. Drifting off to sleep in their own bed.
We will look beyond what's written on their chart to treat every child for who they are, not just their illness. We will surround them with the things that make them feel better - the outdoors, play, school, family and friends.
Because things aren't normal. We can't forget that. But why should that mean things have to be unfamiliar?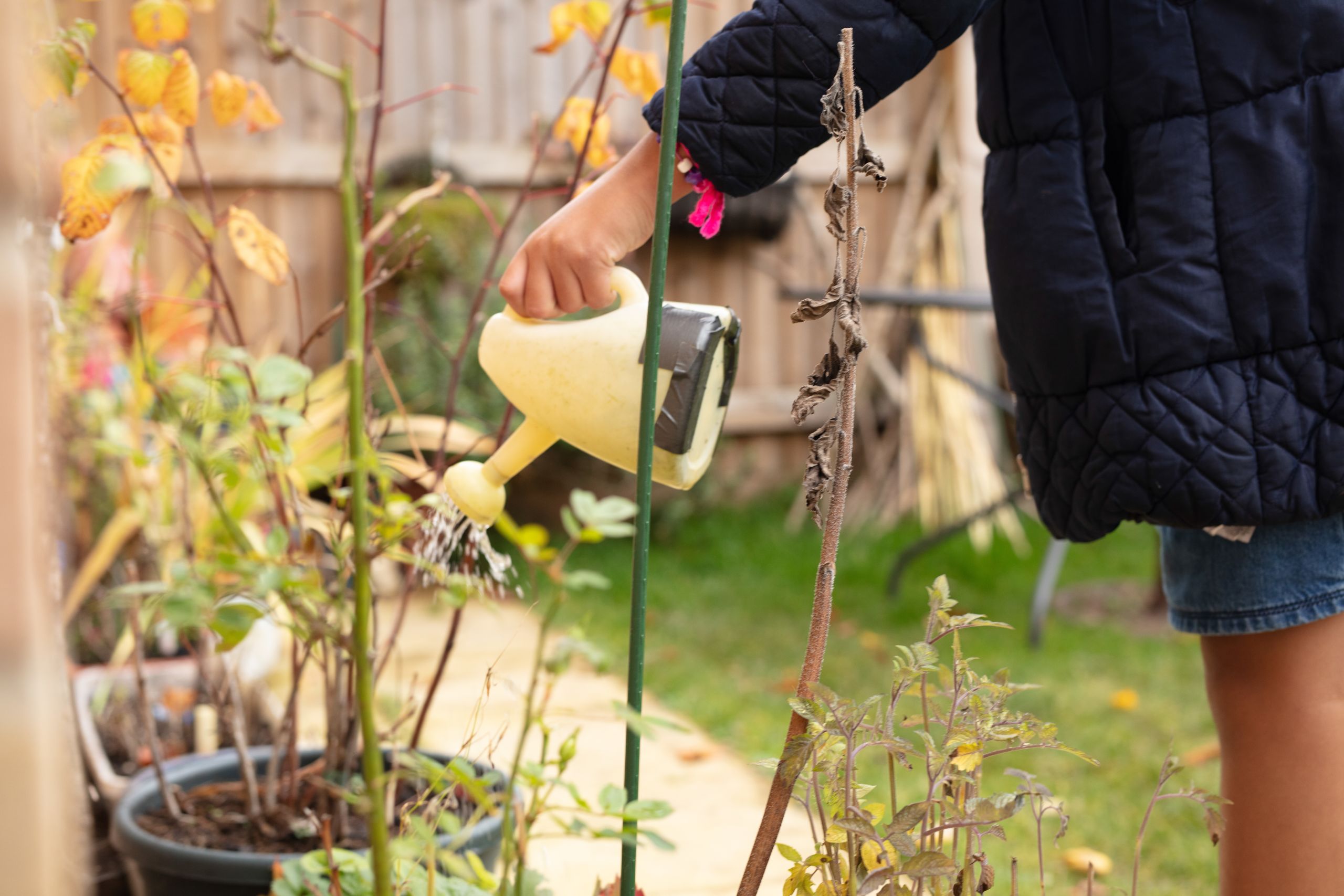 No matter what they're going through, every child deserves a childhood.
DESIGNED FOR CHILDREN BY CHILDREN
The hospital will not only be built for children and young people, but with them, their families and carers. They are at the heart of the design. This is a co-creation - from the layout of wards and theatres through to the colours on the walls.
BUILT AROUND FAMILY
An illness doesn't just affect a child, but everyone around them - their parents, carers, brothers and sisters, friends. It's why wards will be designed with single-bedded rooms, space for a parent to stay and privacy. Communal spaces including kitchens, gardens and playrooms will bring people together. And there will be spaces for quiet reflection when it's needed too.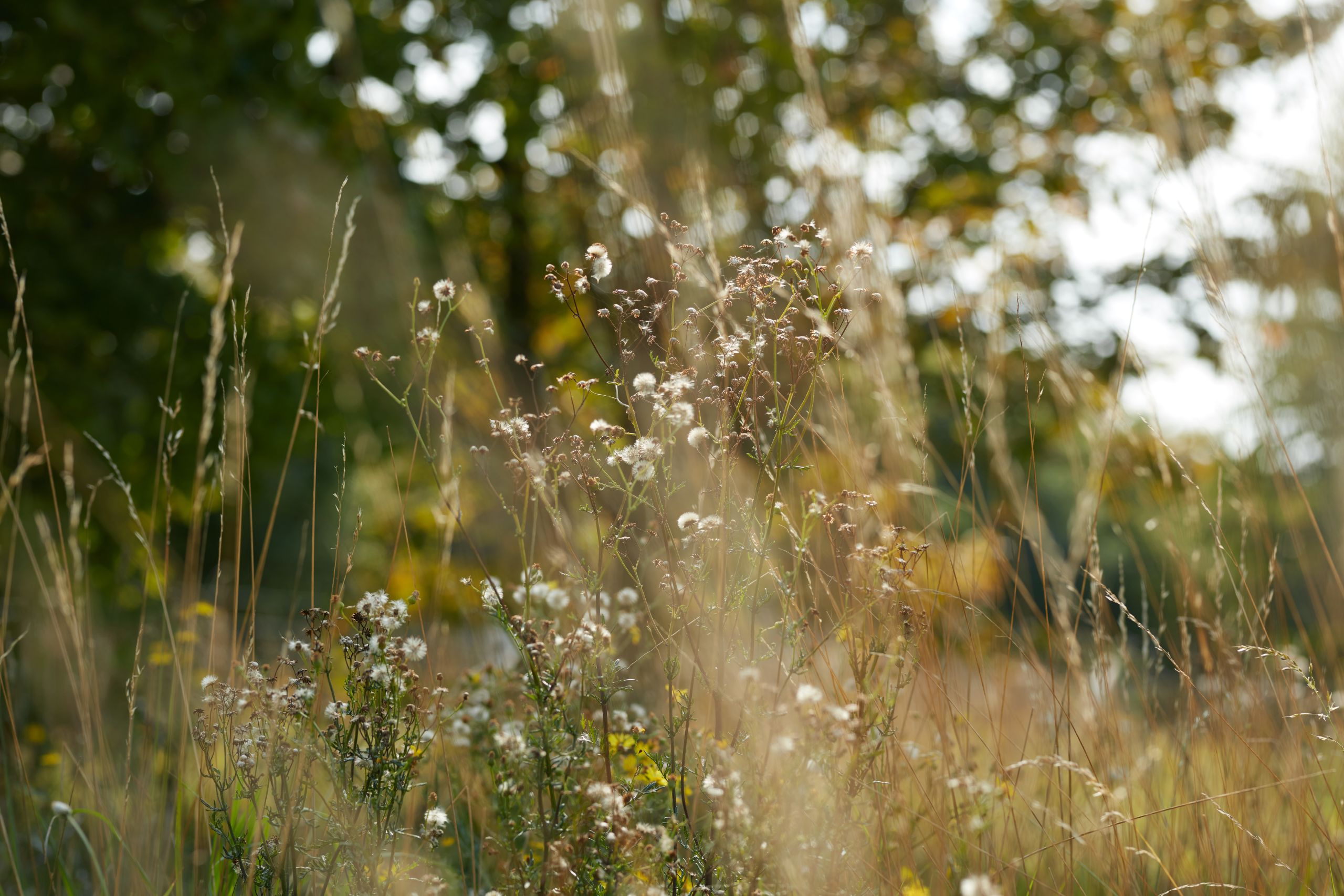 AT ONE WITH NATURE
Being around nature has proven time and time again to benefit children. Even small connections with the outdoors can improve energy levels, creativity and mental health. It's one reason we are so committed to protecting the environment. And why Cambridge Children's Hospital will be as green as possible, with sustainability integral to its design and build.
CONTINUING THEIR EDUCATION
Education is key to every child and young person. Though with hospital stays and multiple treatments, it can be something they miss out on. An integrated school will be at the heart of our design. Dedicated spaces on each ward and virtual learning will provide flexible options that meet the needs of every child. Creating education that 'follows' the pupil, whether at home, in hospital or at school.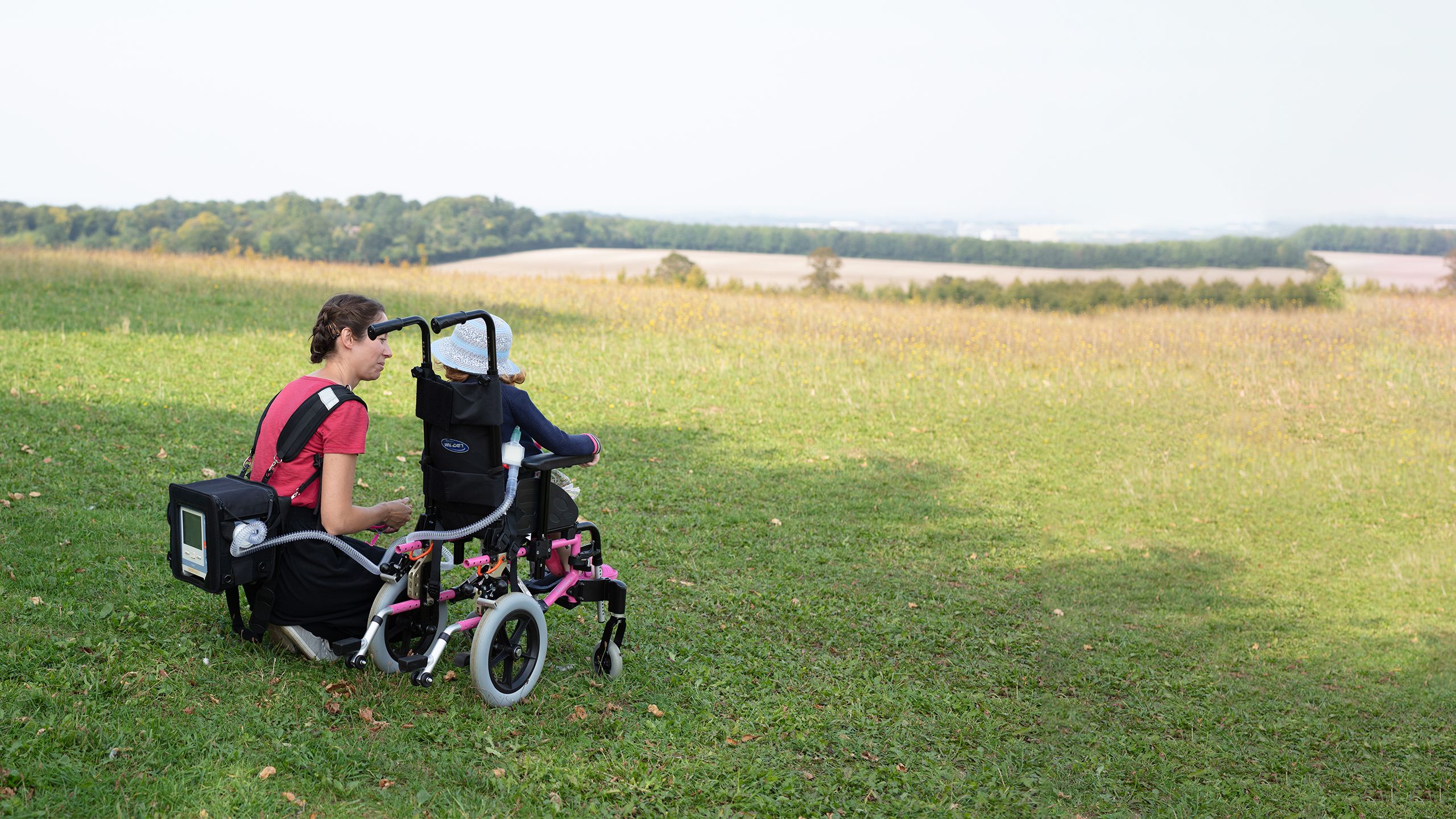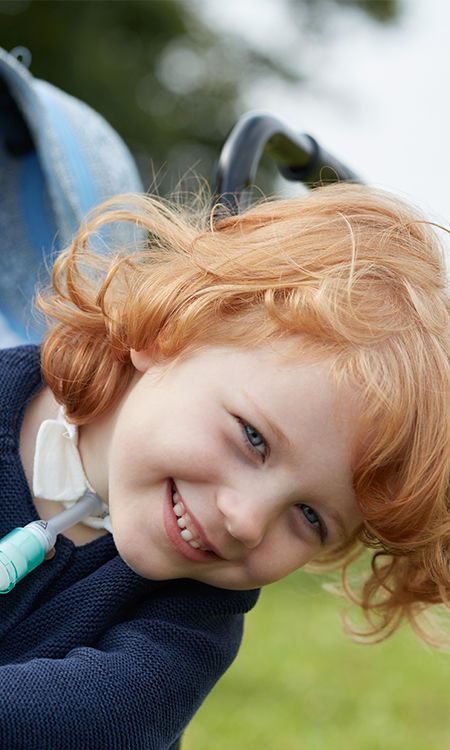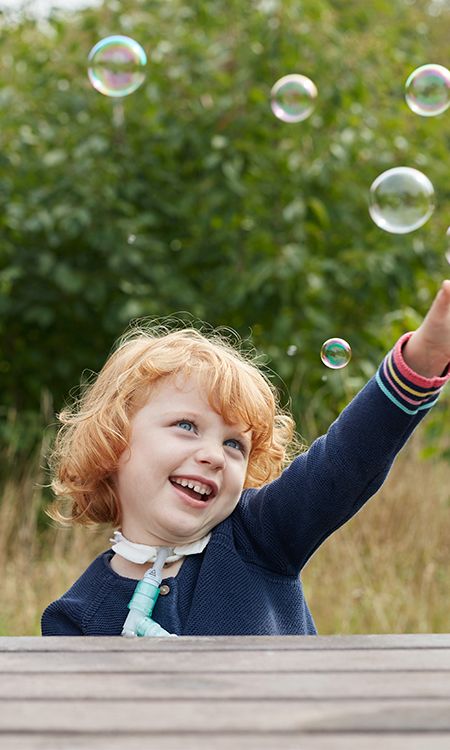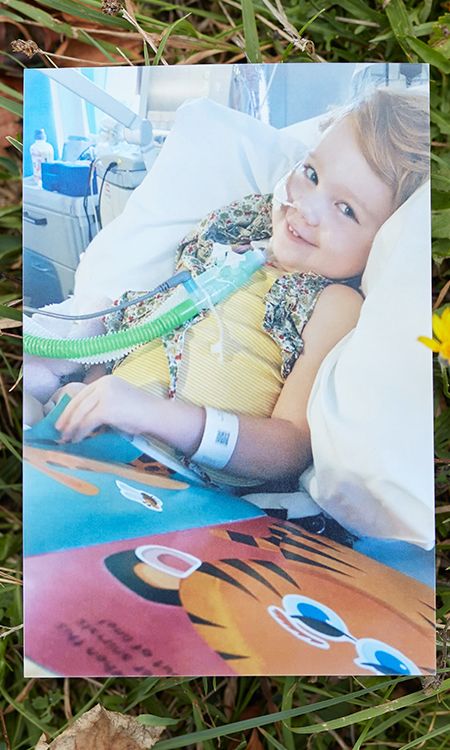 We will understand the person, not just the patient
---
When Phoebe got sick, it didn't mean life as she knew it had to stop. It just meant we had to work harder to help her live it.
At the age of two, Phoebe caught a common cold. But as her symptoms worsened to the point where she couldn't stand up, it became clear this was anything but common.
Suspecting meningitis, Phoebe's parents took her to hospital for observation. It was at this point breathing became difficult for her and she was admitted to the paediatric intensive care unit. The cold virus had triggered a rare inflammatory response in Phoebe's body which had damaged her spinal cord and affected her ability to walk, talk and eat.
Over the next nine months, Phoebe underwent intense physiotherapy in hospital and rehabilitation centres, where she could relearn these basic, yet vital skills. It meant being away from her home and her family for almost a year, becoming more accustomed to doctors and specialists than friends.
Respite from this situation came in the form of the hospital play team. With them, Phoebe could escape into a world of fun and imagination. The team came to see her most days and even helped her celebrate Christmas and her third birthday.
We hope with the support of the new children's hospital, Phoebe will continue to make good progress and become as independent as she can be.
These positive distractions also gave her parents time to themselves. Time they used to talk, and receive the emotional support and hands-on training they needed to look after Phoebe when she left the nurses' care.
Now she is home, her ventilator and body brace go wherever she goes. Over the next few years, this includes attending regular monitoring and future surgeries – all of which will feel a lot less intimidating, and a lot more normal, thanks to the welcoming environment of Cambridge Children's Hospital. An environment which will give children like Phoebe a clear picture of what's to come and more time to concentrate on the things they love.
Providing support for families, beyond the illness
---
Bumps in the road are common with any illness. It's by looking past the condition, we can make things smoother for young people like Zofeya.
With any adventurous four-year-old, parents can expect a few bumps and scrapes along the way. However, when Zofeya started tripping and knocking into things more than usual, her parents suspected something wasn't quite right.
After a trip to their GP and an extensive eyesight test, Zofeya was referred for a scan. It confirmed she had a malignant medulloblastoma, a cancerous tumour in her lower cerebellum — the part of the brain which controls movement, balance and muscle coordination. She immediately underwent an eight-hour operation to remove the tumour, following which she was unable to move, talk or even swallow. Her family had an anxious two-week wait before they saw Zofeya smile again, and the cheeky girl they knew began to return.
After surgery came chemotherapy and daily radiotherapy, and the hospital became Zofeya's 'second home' for the next year and a half. Alongside her brother Malacai, she was often spotted racing around the wards on her trusty red tricycle or spending time with the play therapy team. They helped her understand what treatments were coming up, using a teddy bear to outline the procedures and to explain what they were doing to make her feel better, such as attaching a Hickman Line — a tube in her chest that would feed her medicine.
So often it is not just about the actual illness, it is about the ongoing and long-term support both for the child and their families. Having a specialised hospital that treats the child as an individual and is there to provide support for the family as well is so important.
Meanwhile her parents stayed nearby, just minutes from Zofeya's bedside and were offered the emotional and practical support they needed to care for Zofeya as she returned home.
Cambridge Children's Hospital will ensure all families have the support they need, not only within hospital walls but beyond them. Every room will have an extra bed for a parent or carer to stay. Communal kitchens and outdoor spaces will give families space to come together, to rest, eat and play. And when they return home, we will help families provide care and treatment that fits around the things their child loves.
Though Zofeya's diagnosis was seven years ago, her care continues today. Regular check-ups with her consultant monitor her growth and development. Eyesight and hearing tests check the long-term effects of her treatment.
Like Zofeya, many young people will need ongoing care, with regular appointments meaning multiple trips to hospital. Creating an environment that is right for each child, no matter their age or what they are going through, is vital. Both in hospital and at home. Which is why Cambridge Children's Hospital will provide support that fits the person, not just the patient. Support that understands the whole picture.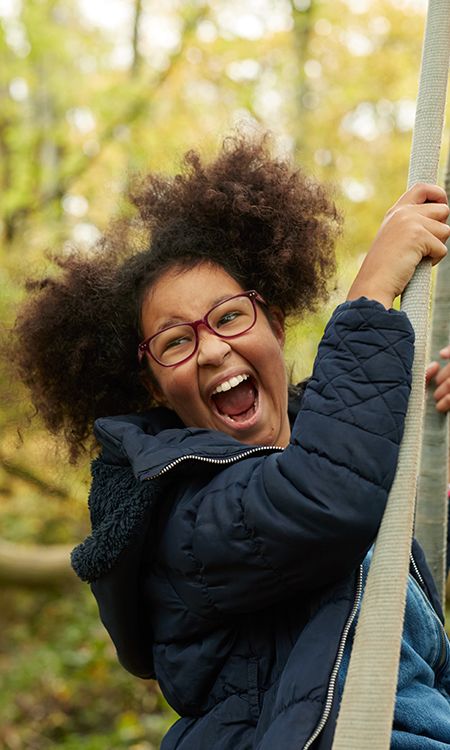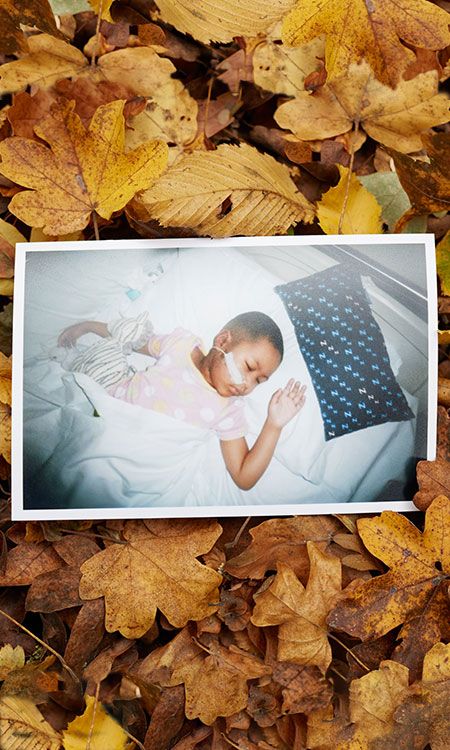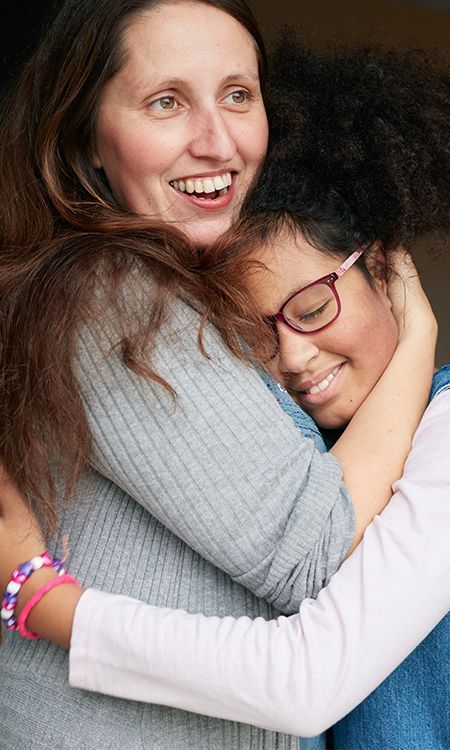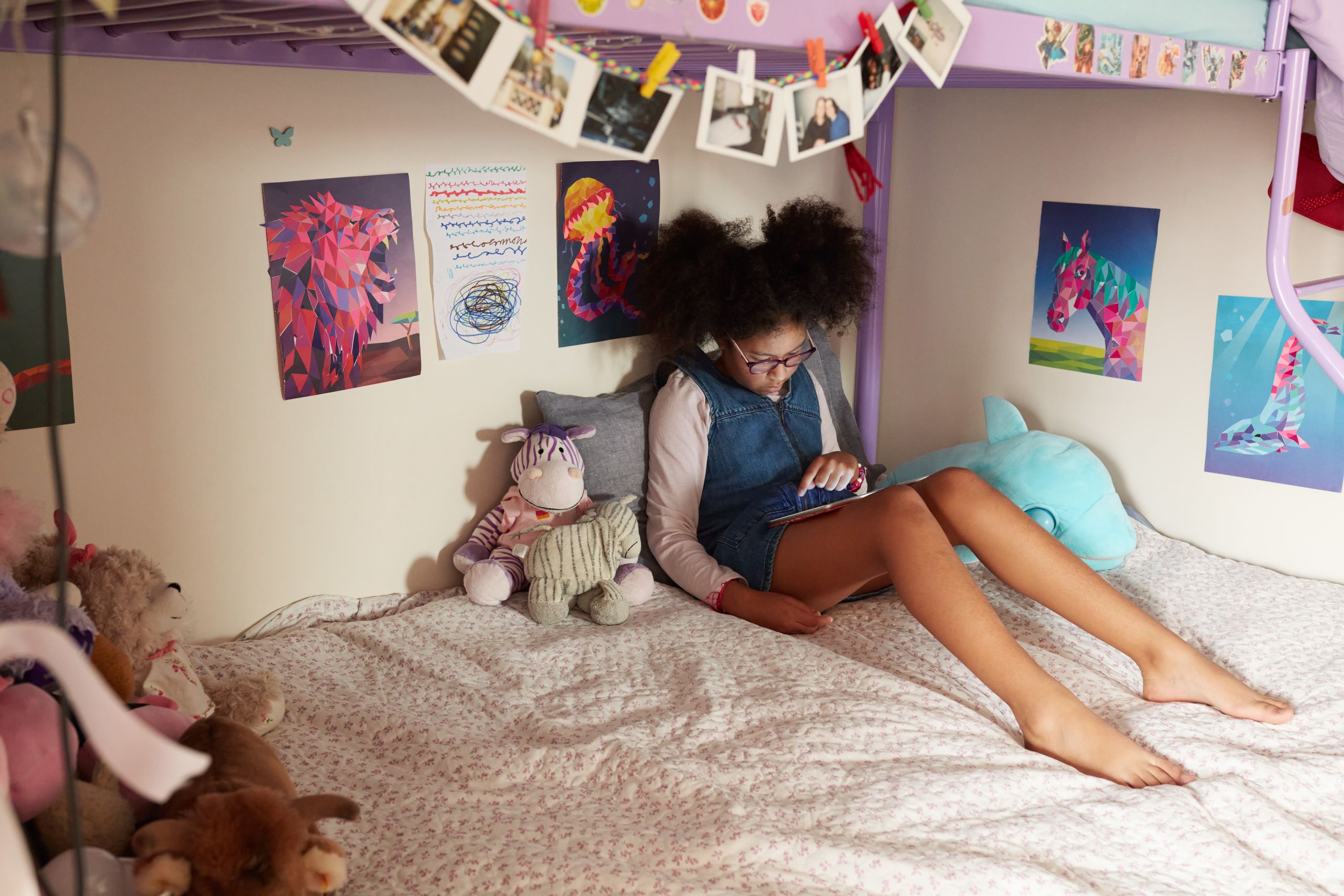 The Whole Life
---
What if we could stop an illness before it exists?
Cambridge has been home to countless discoveries. But the most important discovery for Cambridge Children's Hospital has been revealing the structure of DNA. And developing the technology for rapid genome sequencing. Helping us to treat children in a whole new way.
Through research and increased knowledge about the genetic and environmental factors which contribute to illness, we can help children feel better now and long into their future.
Game-changing research advances allow us to diagnose faster and with greater accuracy. So we can deliver the kind of personalised medicine that catches - and enables us to treat - diseases that begin in childhood. This is a whole new approach which improves the trajectory of a young person's life, laying healthy foundations for the child they are and the adult they'll become.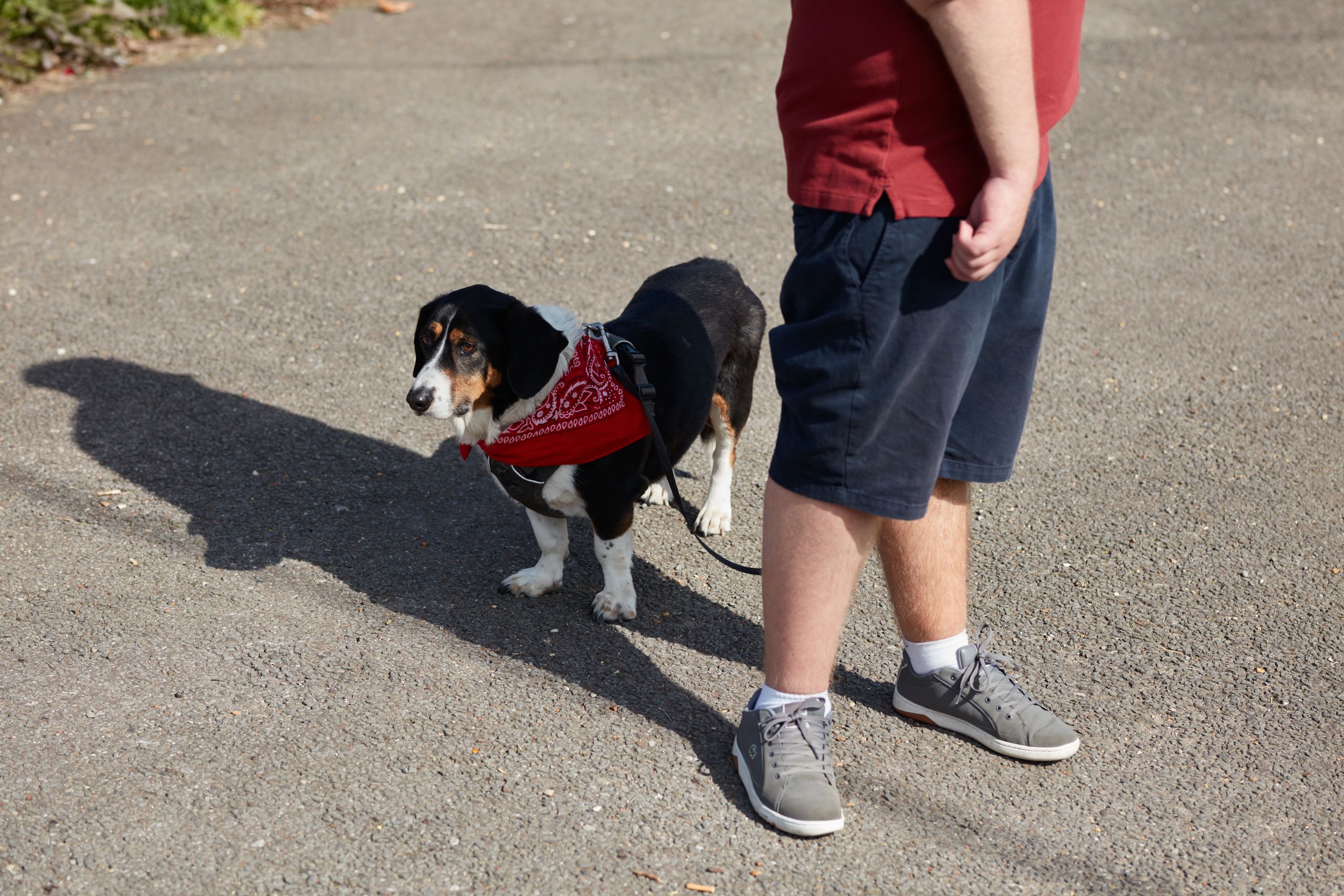 This is next-generation science that will improve the lives of our next generation.
WHAT MAKES US WHO WE ARE?
A person's genome is the template for their development. A complete catalogue of what they inherit and how this interacts with their environment. By comprehensively understanding and mapping the child's genome, we can gain extraordinary insight into the physical and mental health conditions affecting them now and in the future.
Cambridge is leading the use of whole genome sequencing to speed up diagnosis of genetic disease in the most severely ill children. Cambridge Children's Hospital will allow us to grow that capability, intervening earlier and with greater precision by using ground-breaking gene and cell-based therapies. With the hope of one day predicting or even pre-empting some of these devastating diseases.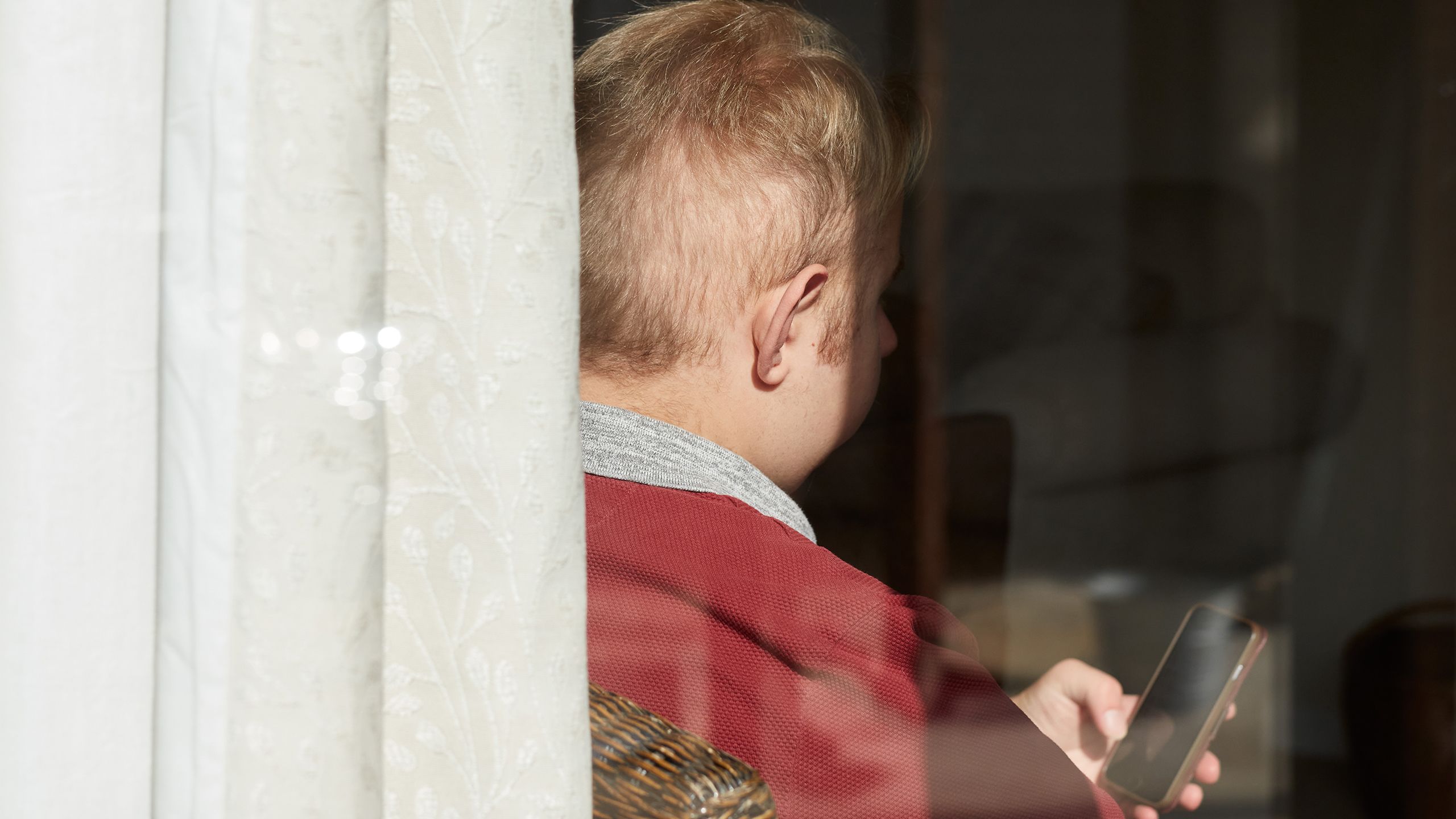 SHARING OUR KNOWLEDGE
The next step is to link our research with national health and education records to sequence the DNA of 3,000 children and their parents. To better understand how genetic health interacts with environmental factors — including education, socio-economics and behaviour — throughout a child's whole life. We will use this research to create a living database capable of predicting and preventing diseases, and developing adaptive, personalised medicine. All before sharing the life changing lessons we learn across the globe, helping children and young people from the East of England and far beyond.
LAYING HEALTHY FOUNDATIONS
Using cutting-edge technologies Cambridge Children's Hospital will also address the most pressing health issues for children and young people today. Through pregnancy research studies and clinical collaborations we will be able to identify new ways to prevent pre-natal and neonatal disorders. Using next-generation sequencing we can investigate the origins of cancer and study blood biomarkers for earlier detection. Our Type-1 diabetes research will allow us to detect children most at risk so we can help them sooner, with innovative treatments like our 'artificial pancreas' which monitors blood sugar and precisely administers insulin. We will build on established research to determine the biological causes of brain and mental health conditions, to find new, more effective treatments which will improve the lives of our next generation.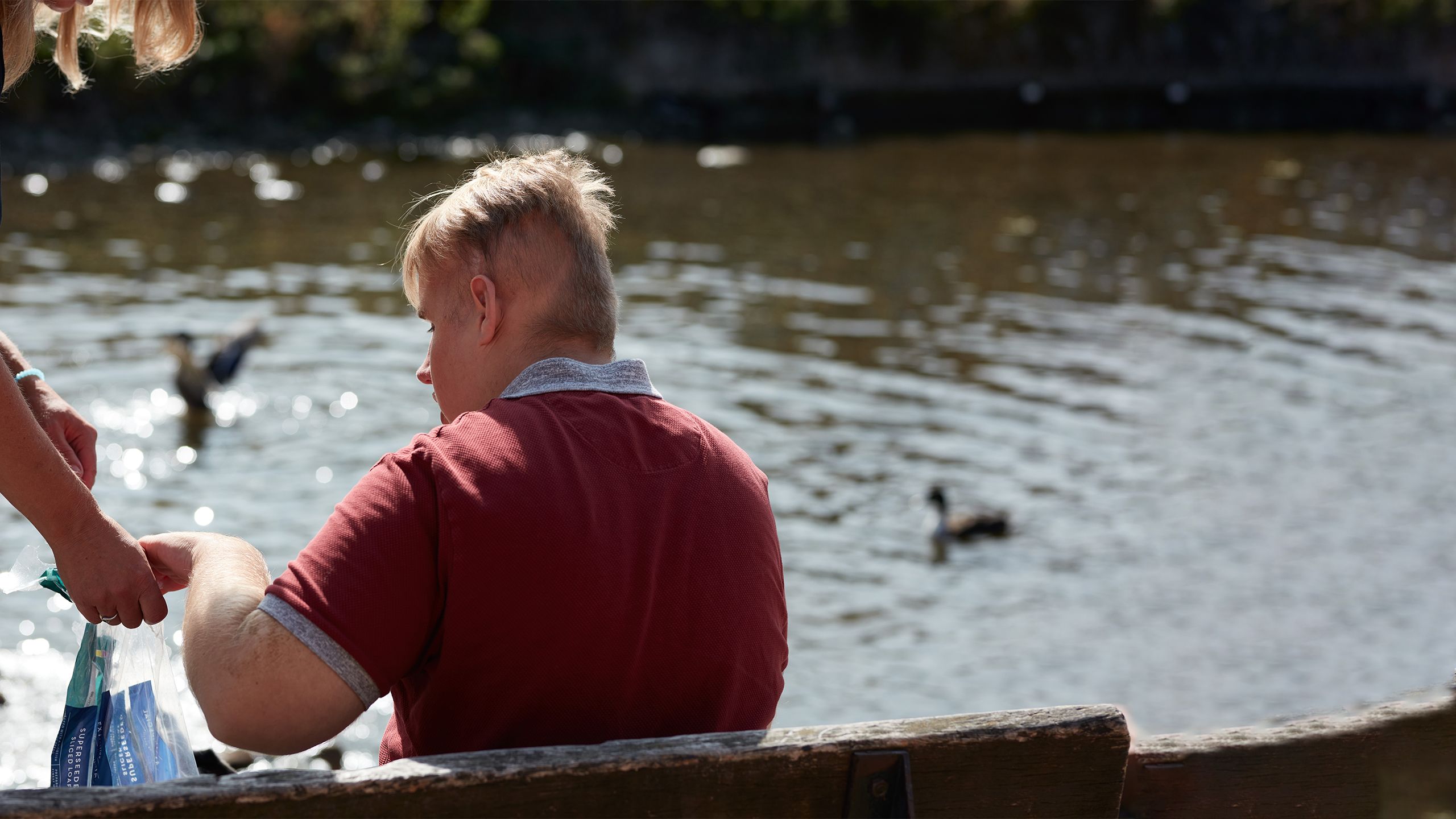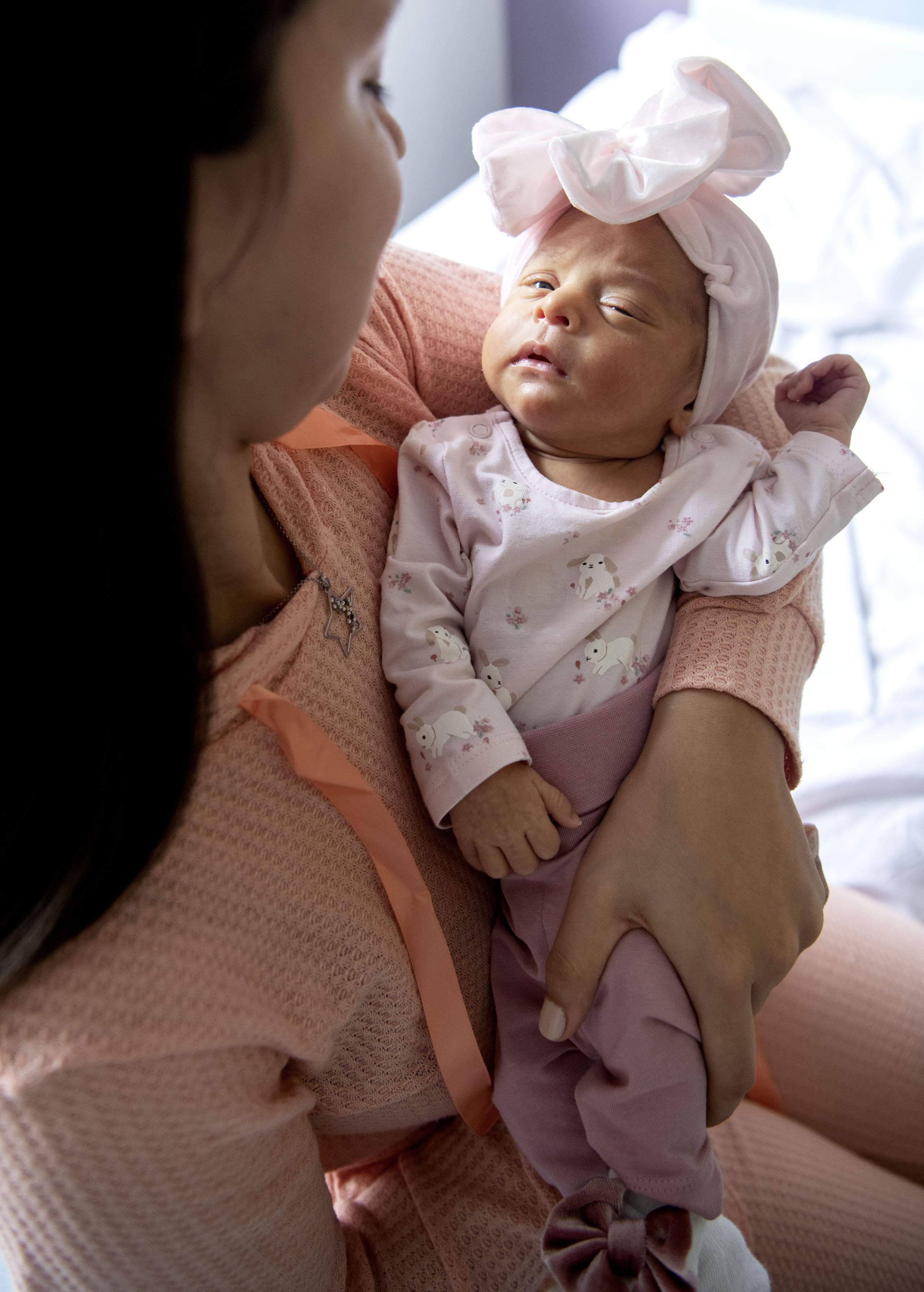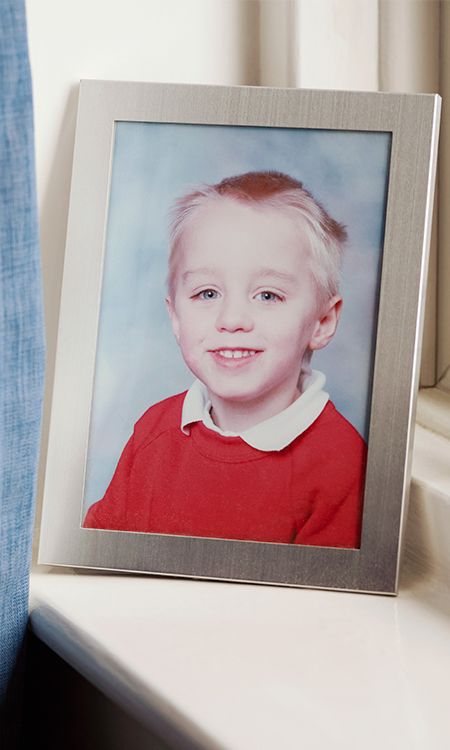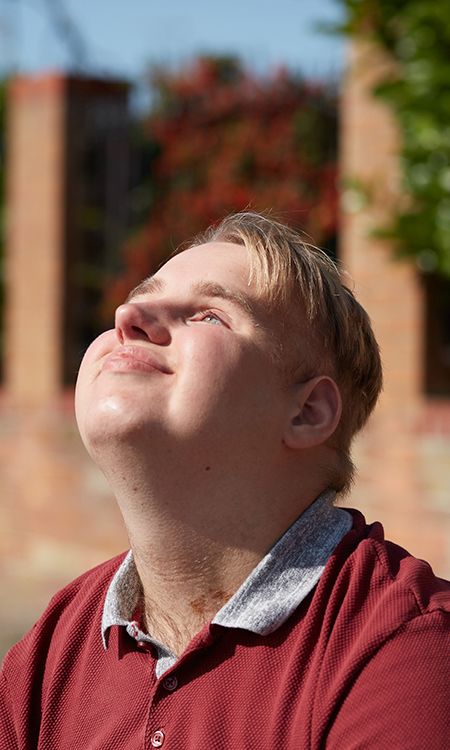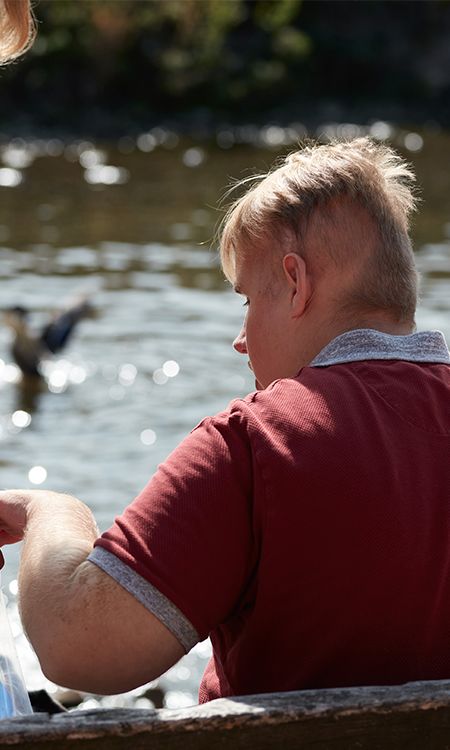 We will treat the child and the adult they'll become
---
Genomic medicine will help young adults like Alex stay healthy now — and make sure they're healthier long into their future.
At just six years old, Alex was diagnosed with an aggressive brain tumour. The tumour, the size of an orange, needed extensive treatment and Alex immediately underwent surgery, chemotherapy, radiotherapy and stem cell replacement treatment.
Yet despite all of this, the tumour grew again, and Alex was given a terminal diagnosis.
What happened next defied everyone's expectations. It defied medical science. Remarkably, Alex's condition dramatically improved. And today, on the cusp of adulthood, he is a 17-year-old doing his best to get on with life as normal.
Alex proved with personalised care it's possible to survive and thrive against all the odds. Cambridge Children's Hospital will make that dream possible for thousands of other children and their families. I for one want to help make that happen.
Alex has now spent over 11 years receiving care, needing support as both an inpatient and outpatient for a number of mental and physical health difficulties. In this time, he has required treatments spanning eight different specialisms.
With so many streams of support, it is essential for Alex's family that his care is fully integrated and his medicine is as effective as possible. This could be the difference between repeating his needs to a new healthcare professional, or a doctor knowing his entire history before they even meet; between trialling medicines until they work, or receiving a precise and personalised treatment that's designed for him.
Cambridge Children's Hospital is determined to make the transition from child-to-adult health services as smooth as possible for teenagers just like Alex. At such an important stage of their life, the last thing they need is more complication. We need to do everything to help them now, and long into their future.
The Whole Community
---
Treating far beyond our walls
The prevailing view is that hospitals are where healthcare should be delivered. But what about the positive benefits of treatment closer to home?
We'll leverage the power of digital and telehealth technology to go beyond our walls, to support colleagues from a distance and provide care where it's needed most. Drawing on the faces and places young people already know — their schools and colleges, the family doctor, the local community — to offer safer, smarter care closer to them. No matter where in the world they are.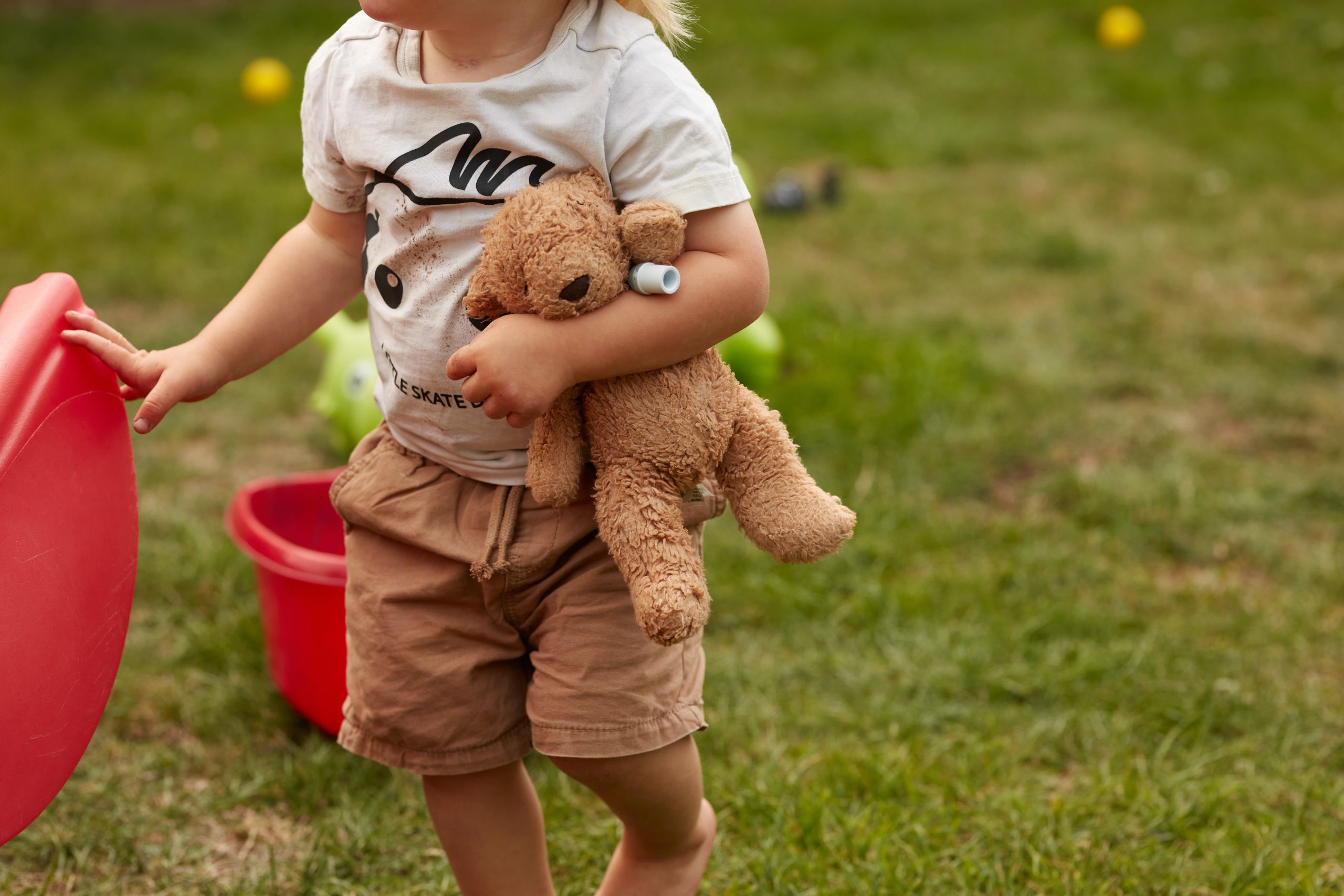 Closer to the community. Closer to their front door. Closer to their own bed.
CARE DELIVERED CLOSER TO HOME
Advances in telehealth technology are accelerating at a rapid rate. Video consultations and virtual monitoring are being seamlessly integrated into treatment plans. Observational visits, previously requiring children to travel into a hospital, can be done remotely. And while we will have everything we need to care for the sickest children in the hospital when they need it most, our pioneering vision is one which draws on every development to treat children as close to home as possible.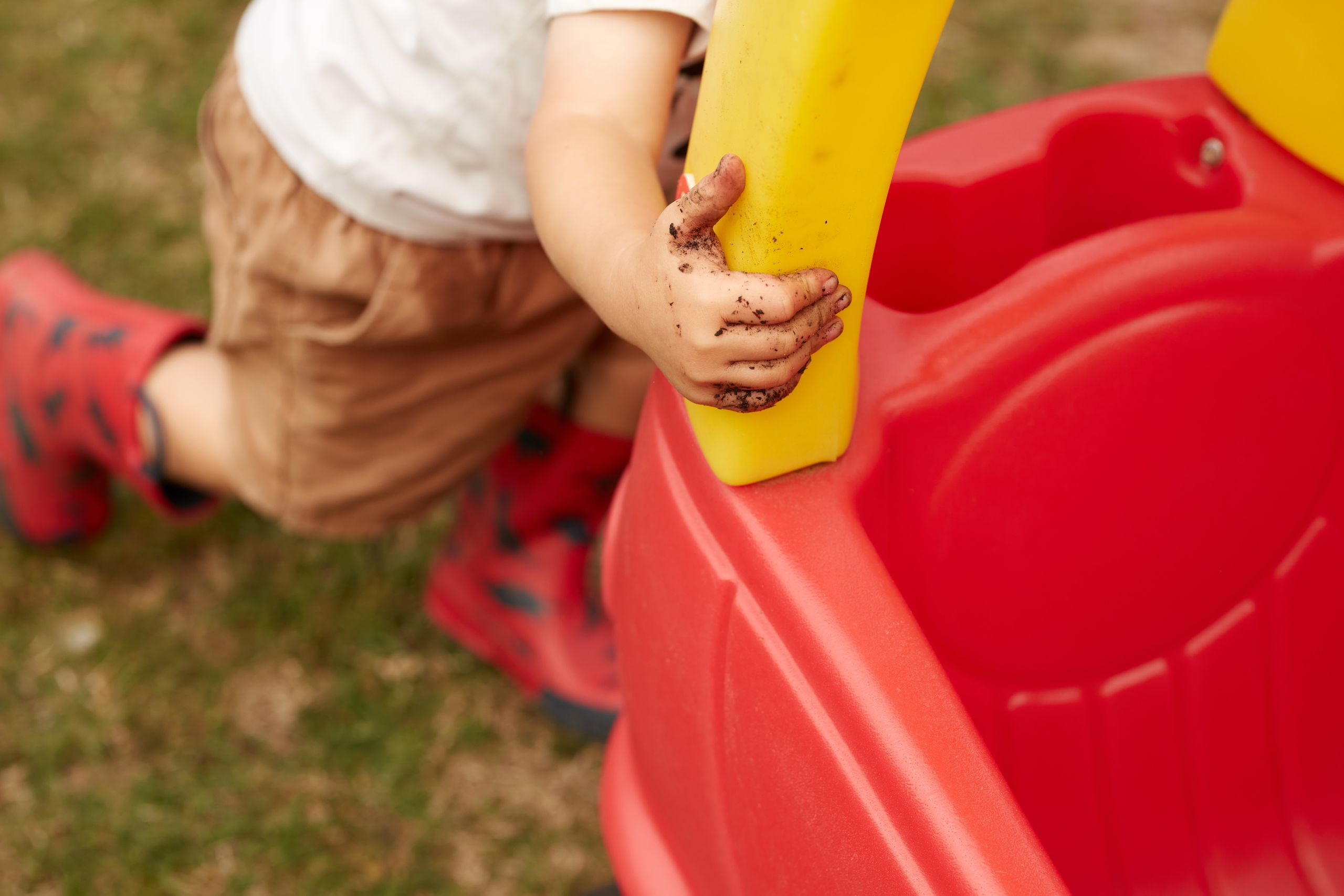 THIS FEELS FAMILIAR
We will use technology to make difficult situations more bearable. To help young people feel comfortable even when they're well outside their comfort zone. We'll embrace cutting-edge innovation to support children in hospital and at home. Virtual reality tours will put young people and their families at ease before they visit. 3D modelling can shorten complex surgeries. Speech and language software will help every child communicate their feelings, so no matter their condition, they always feel seen and heard.
WORKING ACROSS THE REGION
Cambridge Children's Hospital will stretch throughout the East of England, working hand-in-hand with local partners, hospitals and transport services to ensure young people receive care in the best place for them. We will call on the 17 acute neighbouring trusts and four community health trusts to help us achieve this, offering families support — from practical training for parents to sharing knowledge with schools — without ever venturing too far from their front doorsteps. And when young people leave our care at the age of 19, the community will be there to make the transition to adult services as smooth as possible.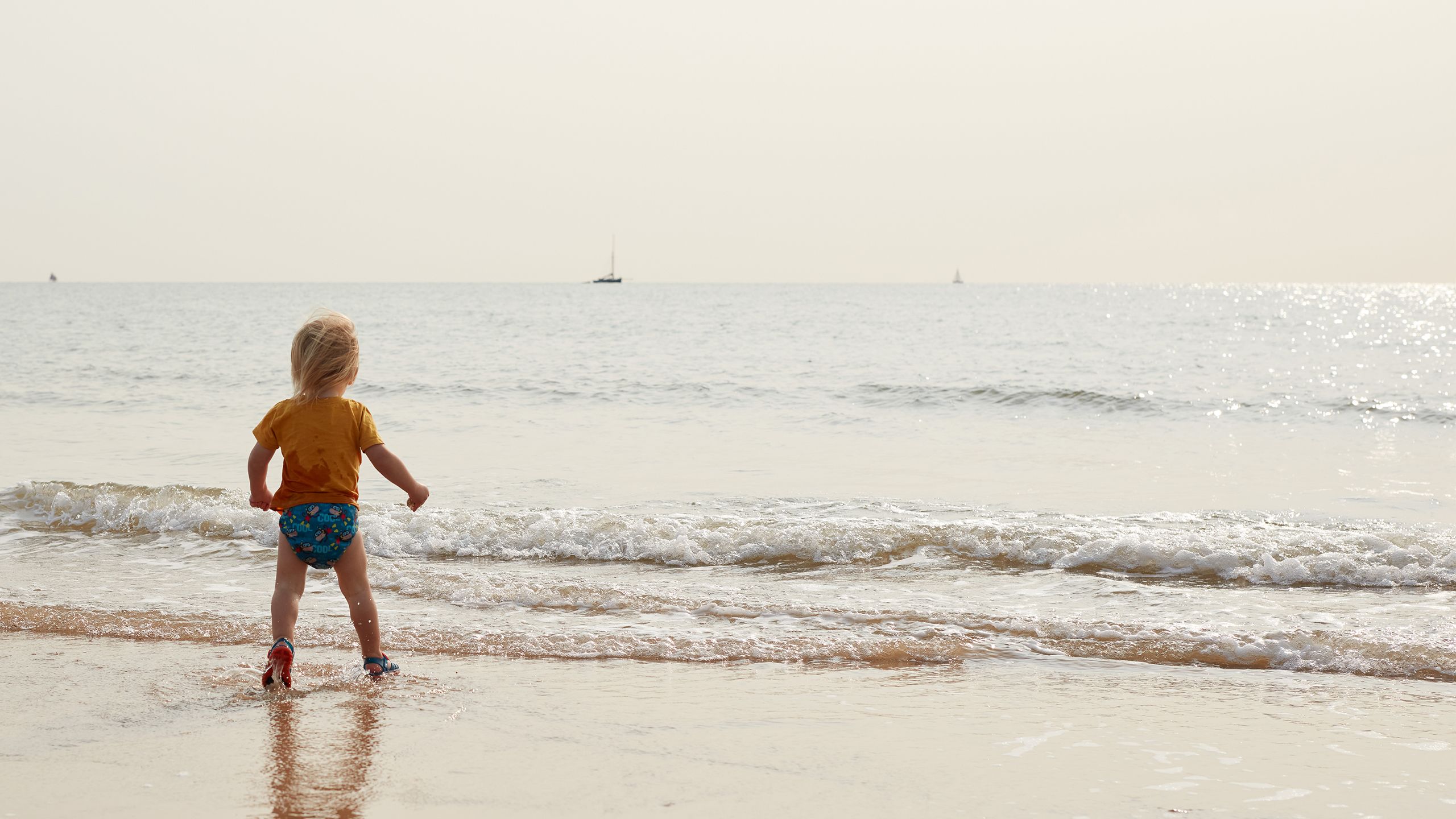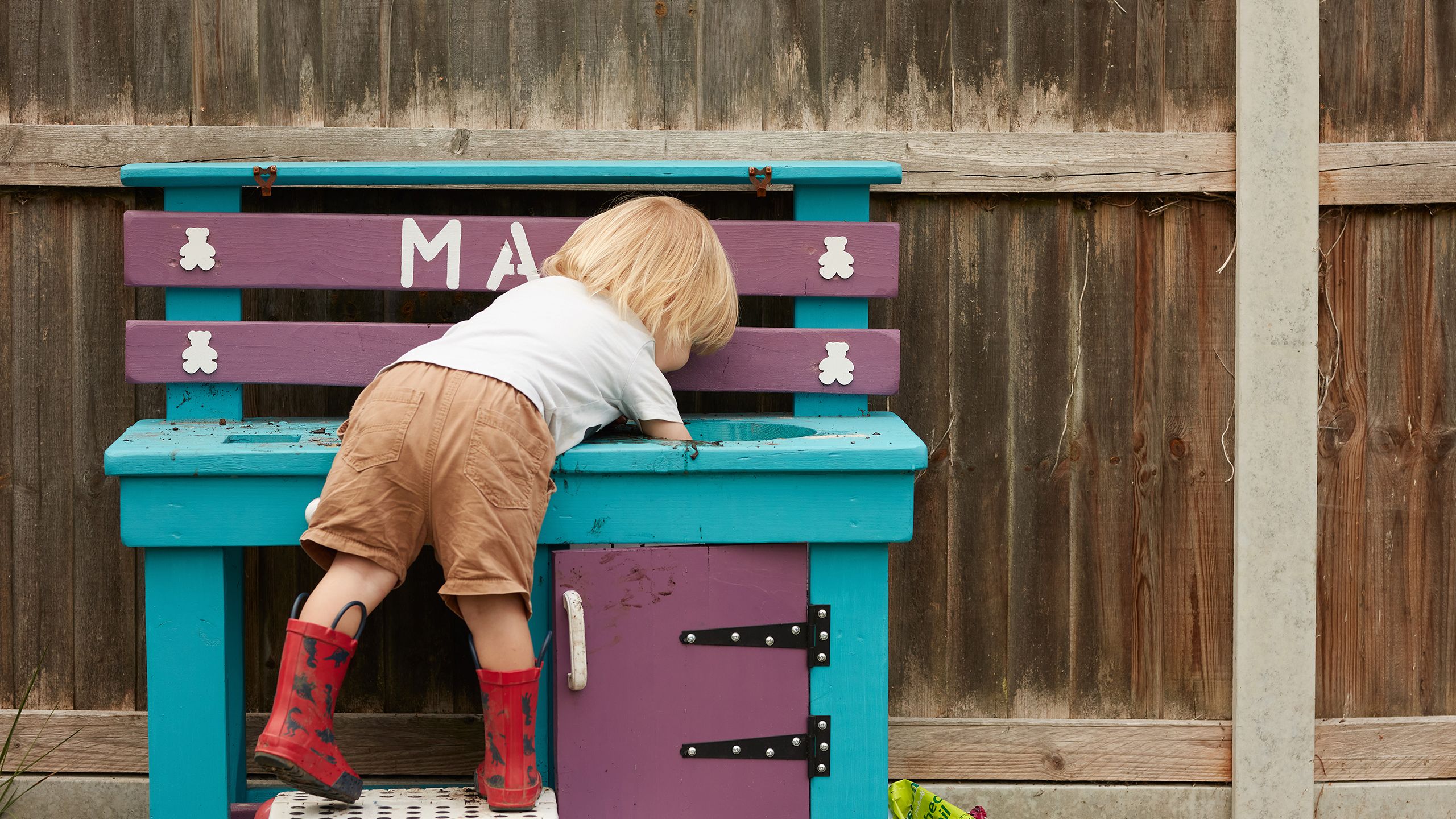 We will ensure that children are heard, everywhere
---
Max might have been born with speech difficulties, but with our support he'll soon be able to tell you
just how important the community is for his health.
With any newborn, parents can usually expect the volume in their home to go up. But that wasn't the case with Max.
Just hours after he was born, he began struggling with his breathing and was quickly moved into a neo-natal intensive care unit. Here, doctors discovered he had a bilateral vocal cord palsy — a disruptive condition which paralyses the nerves to the voice box.
Max needed a tracheostomy and, just a few weeks into his short life, underwent life-saving surgery. At the same time, his parents began intensive training to learn how to care for him at home. They stayed overnight in hospital, demonstrating they could make the necessary tube and tape changes. And when they felt confident enough, they took Max home, where he was finally able to sleep in his own bed.
Having a good support network has been so important in helping us through this, both through the teams that cared for us at the hospital and joining parent networks in our community.
This wasn't the last time Max was in hospital and, during the next year and a half he would make the frequent four-hour round trip for treatment and swallow tests. These quiet journeys took their toll on the whole family but, after 14 months, they finally saw the light at the end of the tunnel.
Max had reconstructive surgery, successfully repairing a collapse in his airway with some of his rib cartilage and removing the tracheostomy. Hearing him cry in hospital without the aid of a speaking valve was an extraordinary moment. He could now breathe, swallow and communicate on his own.
Today, Max spends less time in the car and more time receiving joined-up care in the right places for him. He undergoes speech and language therapy in his local town and does daily physiotherapy with his parents in the garden. Max's story shows us the role that hospital and home can play in delivering the right care in the right place at the right time.
Because, if we can connect with the whole community, we can give more young people the opportunity to enjoy their childhood. To spend the day at the beach, to play in the mud, to laugh with their families. The louder the better.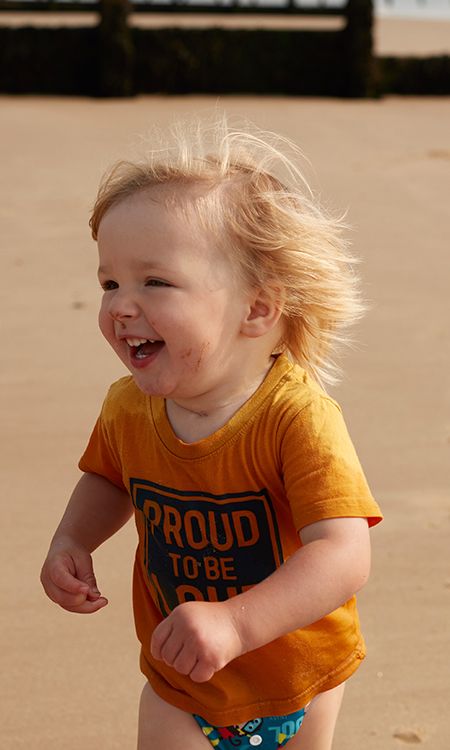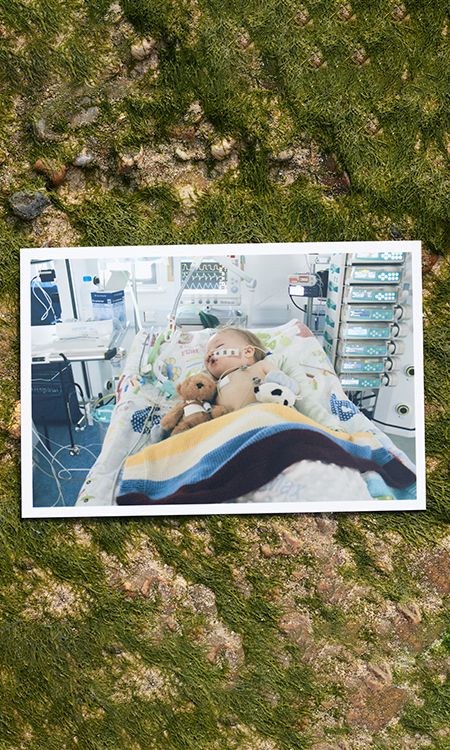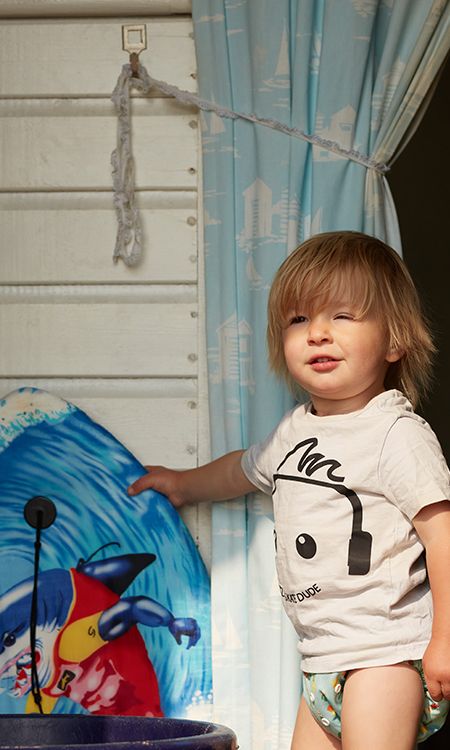 Meet the team
The people behind Cambridge Children's Hospital
To care for young people in a whole new way.
We are bringing together world-leading clinical and academic expertise, proven strategic and planning leadership, and those who know children best — children themselves. A team driven by a shared vision of what's possible. Of what we can all do to change the lives of young people around the world.
CHILDREN AND YOUNG PEOPLE'S NETWORK
Who better to paint the picture of what children need, than children themselves? We are engaging with families from across the region to co-create a unique environment designed to take care of the whole child. With an emphasis on usability, play and childhood, young people will be at the centre of the hospital's creation, reflecting their own position at the heart of its existence.
Our leadership teams bring together clinical and academic experts in paediatric care, research, mental health, neuroscience and genomics.
JOINT STRATEGIC BOARD CO-LEADS
Roland Sinker, Chief Executive, Cambridge University Hospitals NHS Foundation Trust (CUH)
Tracy Dowling, Chief Executive, Cambridgeshire and Peterborough NHS Foundation Trust (CPFT)
Professor Patrick Maxwell, Head of the School of Clinical Medicine and Regius Professor of Physic, University of Cambridge
Professor David Cardwell, Pro-Vice-Chancellor for Strategy and Planning, University of Cambridge
JOINT DELIVERY BOARD CO-LEADS
Dr Rob Heuschkel, Clinical Director of Children's Services, CUH
Dr Cathy Walsh, Deputy Medical Director and Consultant Liaison Psychiatrist, CPFT
Professor David Rowitch, Head of Department of Paediatrics, University of Cambridge
Professor Ed Bullmore, Deputy Head, School of Clinical Medicine, University of Cambridge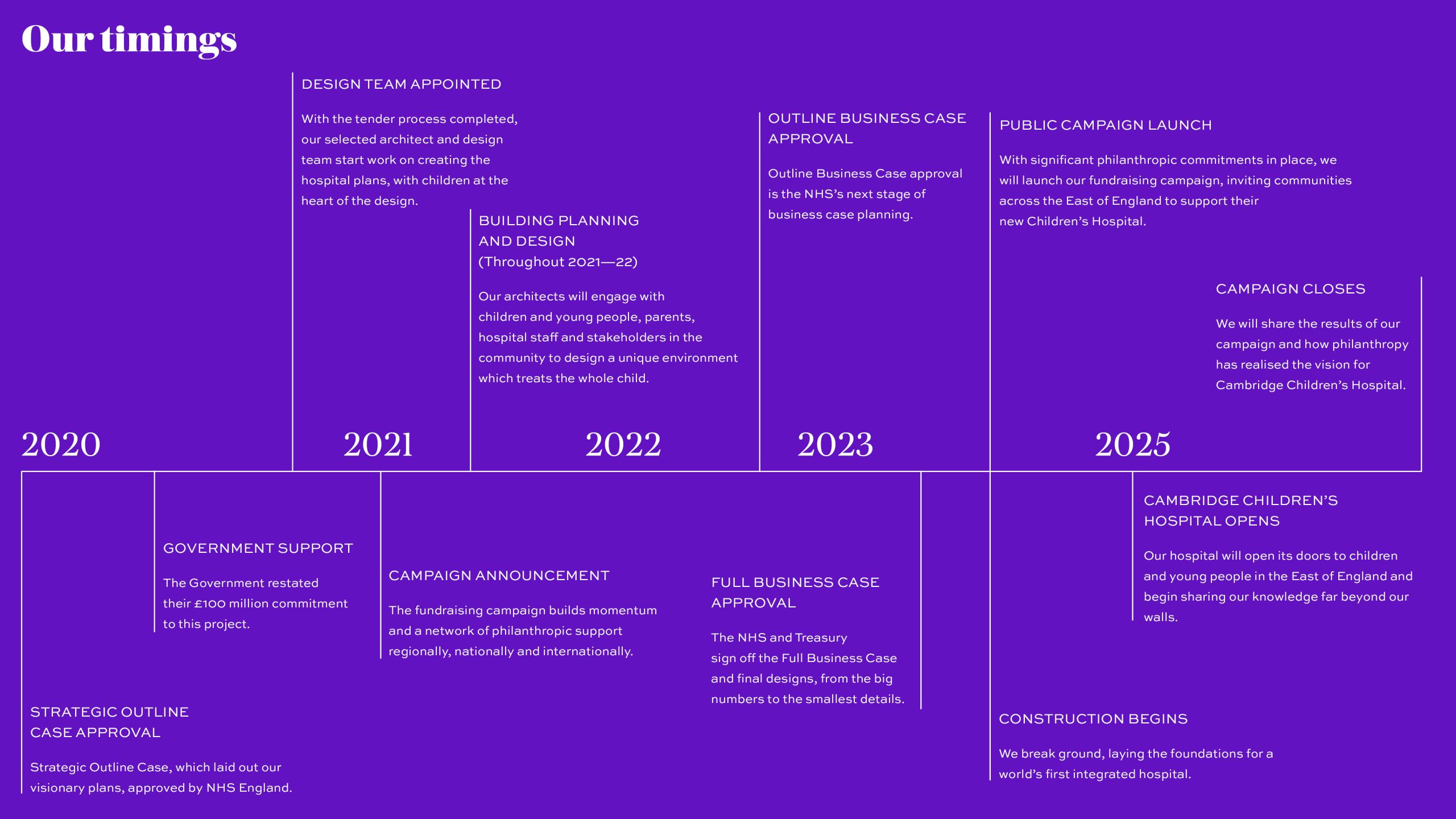 Be part of something extraordinary. Change lives. Rewrite the future.
We have a once in a lifetime opportunity to create a world's first hospital that will transform children's healthcare as we know it. To realise this bold vision, we need your support.
We are working with visionary philanthropists and supporters to help build Cambridge Children's Hospital and treat children and young people in a whole new way. To construct the walls that will become home to ground-breaking research and clinical excellence. To create the spaces that will keep children safe, healthy and well.
The UK Government has recognised the vital importance of Cambridge Children's Hospital and committed £100 million to this project. To realise our ambition we are seeking to match this with philanthropy.
We have launched a joint campaign between three partners - University of Cambridge, Addenbrooke's Charitable Trust and Head to Toe, the charity for Cambridgeshire and Peterborough NHS Foundation Trust - to build a community of supporters who share in our vision.
To show our appreciation for your support, we have bespoke programmes of recognition including naming opportunities for you or someone in your honour.
You can help to improve the lives of millions of children and young people, now and long into their futures. Futures which you can say you helped to shape. Will you join us on this extraordinary journey?
FOR MORE INFORMATION PLEASE CONTACT:
Gaby Sumner
Campaign Director, Cambridge Children's Hospital
Tel: +44 (0)7866 618729
Email: gaby.sumner@act4addenbrookes.org.uk
Gemma Downham
Director of Capital Campaigns, Addenbrooke's Charitable Trust
Email: gemma.downham@act4addenbrookes.org.uk
Jessica Reihanifam
Senior Associate Director, Children's Health
University of Cambridge Development and Alumni Relations
Tel: +44 (0)7542 306992
Email: Jessica.reihanifam@admin.cam.ac.uk